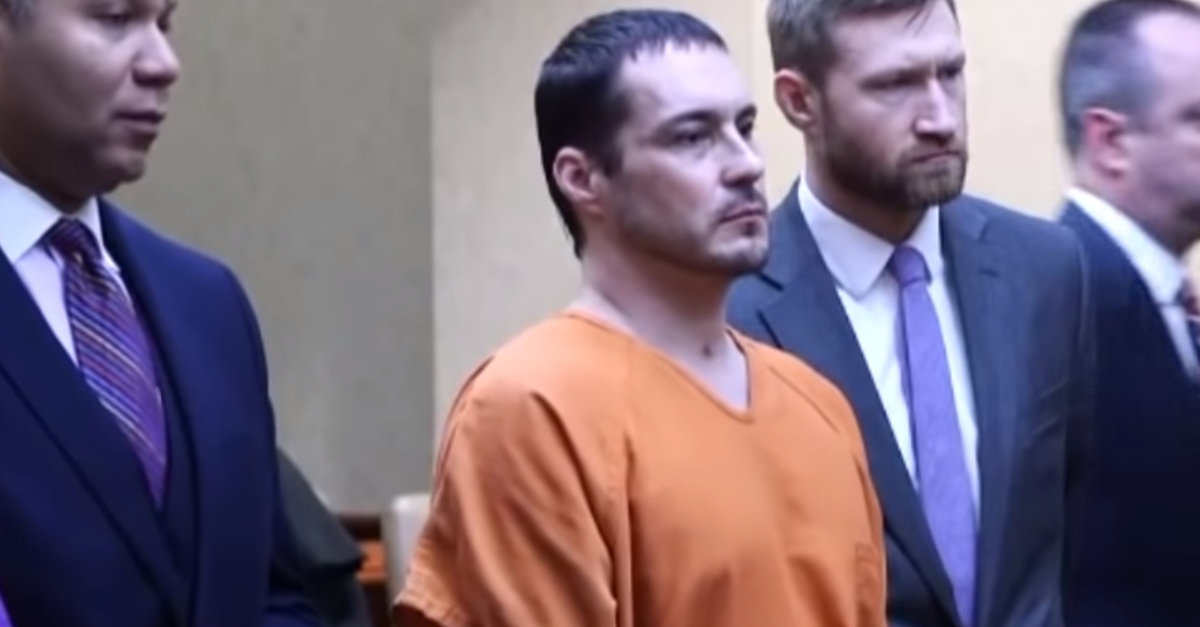 James Edward Geran was sentenced on Thursday in Butler County, Ohio to life in prison without the possibility of parole in the murders of his girlfriend's mother Sharon McCleary, and his "business partner" Megan Motter. The defense, however, added an interesting wrinkle to the case.
Defense is asking the guns not be destroyed because he believes there is a possibility someone else could be charged with murder @journalnews

— Lauren Pack (@LPackJN) January 17, 2019
Prosecutors did not immediately respond to a Law&Crime request of comment.
No one else has been charged in either death.
Geran pleaded guilty to aggravated murder and murder on the day his trial was set to begin. Other charges, including improperly discharging a firearm at or into a habitation, were dropped.
Deputies said Motter, 27, was found dead near a gun range on June 12, 2018. Butler County Sheriff Richard K. Jones told reporters that she was a "business partner" of Geran. He didn't go into detail about the nature of their work, but suggested this was somehow illicit.
In any case, investigators said they tracked down Geran to an apartment, and he opened fire. The defendant allegedly held three women hostage–his girlfriend at the time Gina McCleary, her sister, and her 63-year-old mom Sharon McCleary.
Investigators claim he released one of the sisters and he promised to surrender after smoking a cigarette. But in the end, he shut the door, they said. They heard two shots, and inside, they discovered Sharon McCleary dead, and Geran injured by an apparently self-inflicted gunshot wound.
He was actually able to talk to first responders at the scene, but made no statements about the case to investigators, Jones said.
Sharon's sister speaking directly to James. Says he should have the death penalty. pic.twitter.com/qr0snSnflE

— Lauren Artino (@FOX19Lauren) January 17, 2019
[Image of December plea via Law&Crime Network]
Have a tip we should know? [email protected]