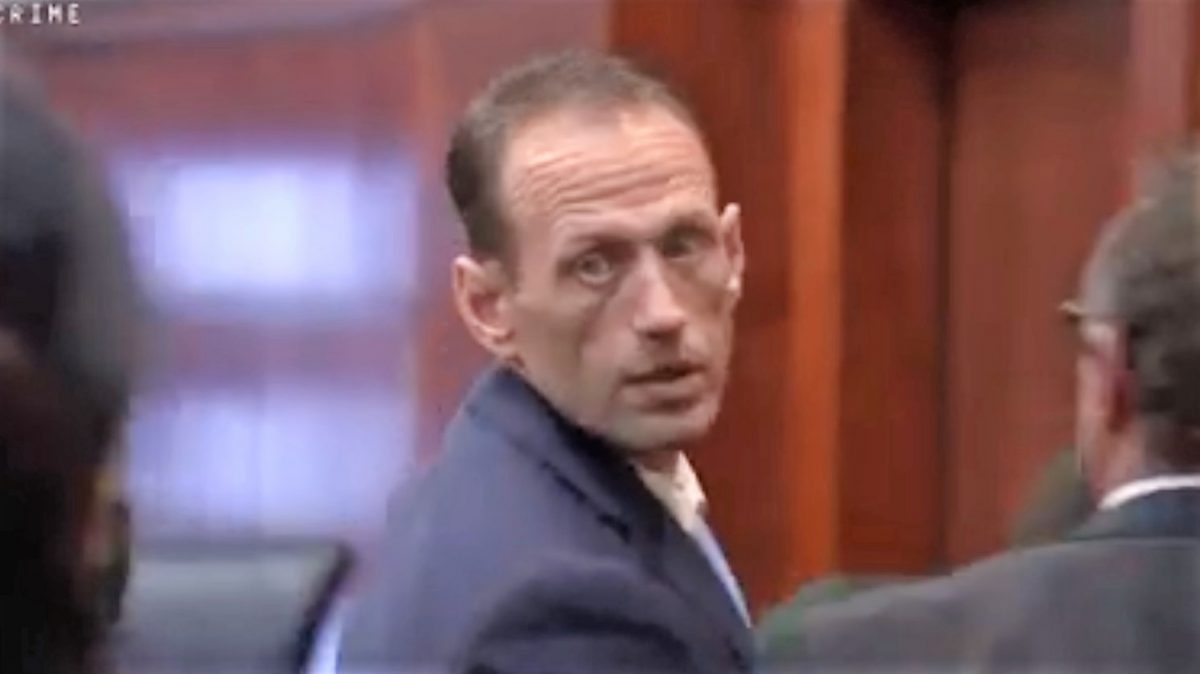 A Florida jury has recommended that convicted killer James Colley, Jr. be sentenced to death. Colley showed no reaction when the jury's two death sentences were read.
The same jury previously convicted Colley for killing his wife, Amanda Colley, from whom he was in the process of separating, and his wife's best friend Lindy Dobbins. Two others in the Amanda Colley home, where the attack happened, escaped. One was Amanda Colley's new lover.
Because prosecutors sought the death penalty, Colley's trial was split between a guilt phase and a penalty phase through a process known legally as bifurcation. The jurors who agreed Colley was guilty of first-degree murder had to, during the second phase of the trial, decide whether Colley deserved life in prison or to be sent to death row.
During closing arguments in the penalty phase of the trial, prosecutor Kenneth Johnson said the case was about the "selfish choices" Colley "made for his own selfish desires, because he couldn't let things go, because he was losing control, and [the attack] was the only way he could gain control."
Johnson said aggravating factors included that the murders were especially heinous, atrocious, or cruel; that the murder was calculated and premeditated; that the defendant violated an injunction which had been put in place to help his wife feel safe in her home. Johnson reminded jurors that 911 calls from the victims captured Colley shooting his wife; then shooting and killing her friend; then returning to his wife, calling her a "f–king whore," and finally killing her. Amanda Colley was shot at least nine times.
The attack occurred, Johnson said, after Colley became enraged after a court hearing the morning of the attack. The hearing pertained to an injunction meant legally to keep him away from his wife.
"He was thumbing his nose at the law . . . he didn't care!" Johnson said. The injunction to Colley "was nothing more than a piece of paper," he added. Johnson also reminded jurors that Colley called his father, who told him not to do anything, but that Colley continued on to commit the crimes.
The defense reminded jurors that it never contested that Colley was the shooter.
"It's not a 'whodunnit,' it's a 'how dunnit,'" said defense attorney Gary Woods. Woods said Colley and his wife both ignored the injunction by going to one another's homes. He also blamed the crimes on a mix of heavy drinking and Colley's use of multiple prescriptions. The defense closing argument further focused on Colley's children and his work with community organizations, such as Habitat for Humanity.
The jury found the following aggravating factors against Colley:  (1) he had previously been convicted of a felony; (2) he committed first-degree murder during a burglary; (3) the attack was especially heinous, atrocious, and cruel; (4) the attack was cold, calculated, premeditated, and committed without regard to its moral or legal consequences; (5) the attack was committed while a domestic violence injunction was in place.  Jurors further found that the aggravating factors proven by the state outweighed the mitigating factors presented by the defense and recommended two death sentences — one for Colley's wife and one for his wife's friend.
As Colley was led from the courtroom, he winked to the gallery, presumably toward his family. He has spoken quickly to family members in attendance while being led away during most or all days of the trial.
Colley will be back in court October 2nd. Formal sentencing will follow.
[Image via screen capture from the Law&Crime Network]
[Editor's note:  this piece has been updated with additional details.]
Have a tip we should know? [email protected]
Aaron Keller - Deputy Editor-in-Chief