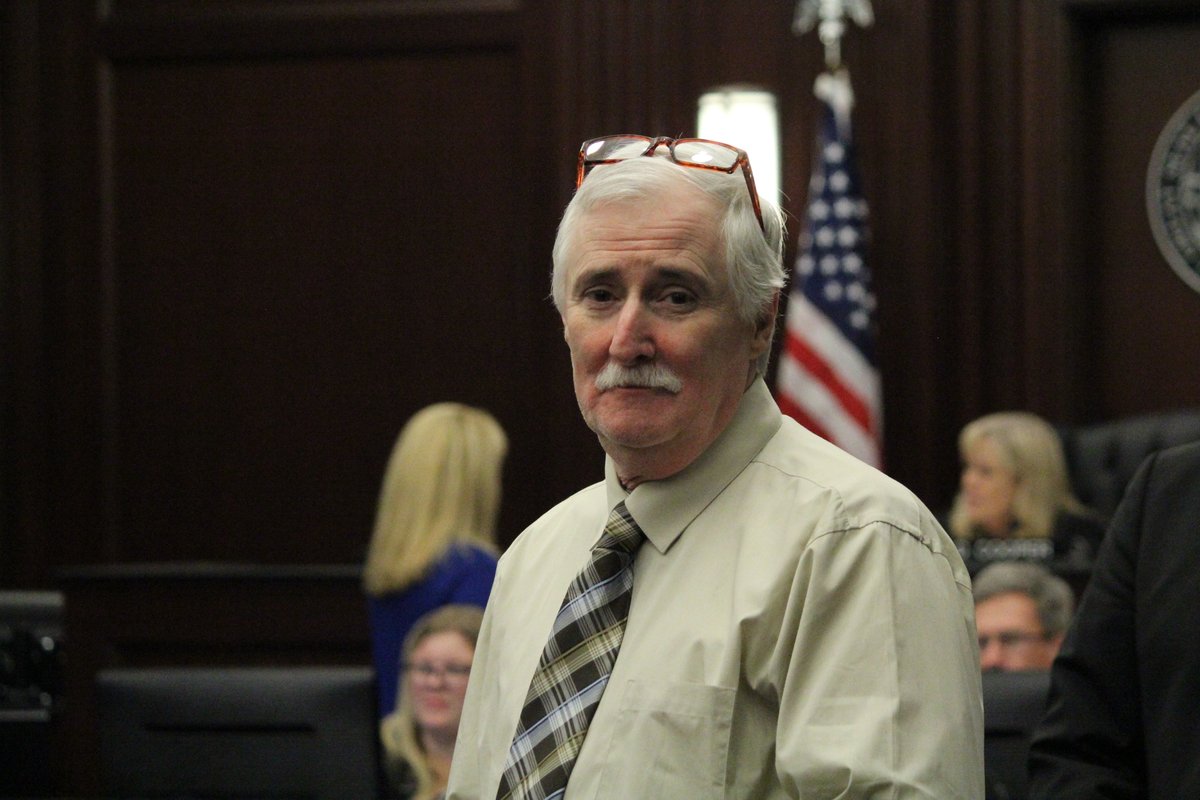 A Florida jury on Wednesday convicted 61-year-old Donald Smith of kidnapping, raping, and murdering an eight-year-old girl after promising to help her family pay for clothes at a nearby Walmart. The trial now moves to a penalty phase, which is set to begin on Tuesday. Prosecutors are seeking the death penalty against Smith, who the jury agreed caused the death of Cherish Perrywinkle in 2013.
The jury deliberated for only fifteen minutes after prosecution closing arguments. The defense chose not to make a closing argument. Smith pleaded not guilty despite strong evidence against him, likely in a move to try to save his own life.
During closing arguments, the prosecution noted that Perrywinkle weighed a mere 67 pounds the day she died. Compared to her, Smith "had the strength of a giant," prosecutors pointed out. Prosecutors set out the disturbing, graphic facts for the jury:
"That little girl had to endure a nightmare. She was gagged, her lips tore, her nose bruised. He tried to silence her screams. He raped her, sodomized her, tore her apart. He sucked on her breast. He made her suck his penis. He left semen on her mouth and every part of her private area. Then he took something and wrapped it around her neck and strangled her lights out. The blood vessels burst because she fought."
Prosecutors warned jurors, though, to base their verdict on facts, not emotions.
Evidence against Smith included testimony by the victim's mother, who described her interactions with Smith before Cherish disappeared. The mother, desperate for financial assistance, went against her gut instincts and took Cherish to the store with Smith. The mother testified that she was disarmed by Smith's comments about his wife, whom he claimed would be joining them, and because she doubted anyone would attempt an abduction in a store with surveillance cameras and a lot of people around.
Yet that's exactly what prosecutors said happened. Surveillance footage from multiple store cameras showed Smith leading Perrywinkle to the front of the store, veering towards a McDonald's, and then leaving out the front door. Smith had said he was taking the girl to get cheeseburgers. Smith instead, the cameras showed, took the girl to his white van in the parking lot. Eerily, Smith approached a random, unrelated couple in the parking lot and told them he was going to get cheeseburgers as he took off. That couple testified that they recalled the strange conversation.
Hours later, after an AMBER Alert was issued for Cherish, passersby spotted Smith's van in a wooded area near a church not far away. One group of passersby called 911, while another passerby drove to the local police station to report it. Those tips led to a "be on the lookout" order for Smith's van in that area. An officer shortly later saw the van passing her on the highway. She pulled it over. The responding officers who took Smith into custody said his clothes were dirty and wet. Officers then went to the wooded area where the van was said to have been. There, they found Cherish Perrywinkle's body.
One of the responding officers became so emotional at the scene that he had to be relieved. The medical examiner who testified at Smith's trial also became emotional as she recalled the autopsy findings. Smith's DNA was recovered from a number of places on the victim's body. The victim's DNA was recovered from Smith's body.
As if the case was not already strong enough, prosecutors also recorded Smith speaking through a ventilation hole in his jail cell to another inmate before trial. In the recordings, Smith admitted to targeting girls around age twelve. (Cherish Perrywinkle was eight.) He also commented on a few girls who were passing by as part of a jailhouse tour that he wished he'd run into them at Walmart, which prosecutors believed was a reference to the crime. Smith further commented about Perrywinkle's body.
It took nearly five years to bring the case to trial. A substantial amount of pretrial litigation involved Florida's since-evolved death penalty process. The U.S. Supreme Court in January 2016 declared Florida's death penalty procedures unconstitutional, leaving cases like the 2013 Cherish Perrywinkle murder in limbo until new procedures could be promulgated.
Pretrial litigation also involved attempts by the defense to demand that evidence be filed under seal in order to shield the defendant from pretrial publicity, which the defense characterized as extremely negative. That move was met with opposition by local journalists. Later, the defense sought to move the trial to another county due to the publicity the case garnered, but argued that almost every news outlet in the state was covering the case and, therefore, it would be hard to seat an unbiased jury. The judge concluded that an unbiased jury could be seated locally through a strong voir dire process, and the trial was being held in the Jacksonville area where the crime was committed. It took a week to narrow a 300-person pool down to twelve final jurors and four alternates. The final group of sixteen includes eight African-American women, four white men, three white women, and one Hispanic woman.
Police initially dealt with the case as a missing persons investigation, not an abduction, due to what appears to be a poor relay of information to police from a 911 dispatcher. The girl's mother said Cherish was taken, but the 911 dispatcher told police the girl was simply missing. When police realized the gravity of what occurred, an AMBER Alert was issued, and the suspect's van was located not long after.
Have a tip we should know? [email protected]
Aaron Keller - Deputy Editor-in-Chief