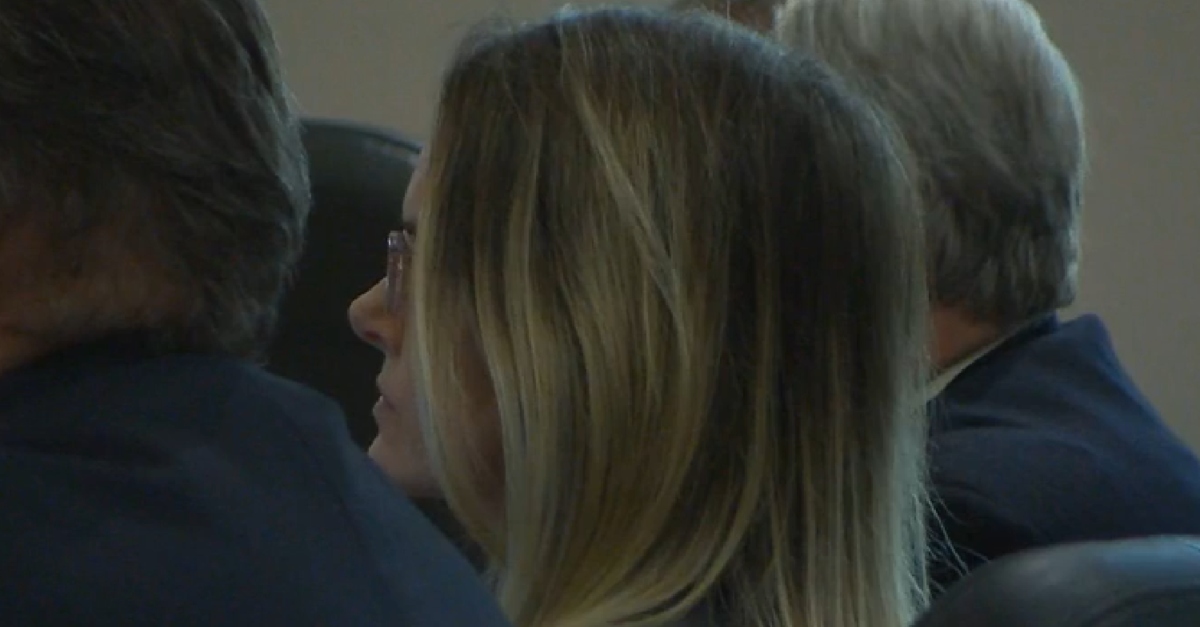 Florida woman Denise Williams was sentenced to life in prison in the murder of her first husband Jerry Michael Williams. It's the end of the what the lead prosecutor called 21 years of "sex, lies, and deceit." Co-conspirator Brian Winchester claimed he started an affair with the defendant, first kissing her on Oct. 13, 1997. He said they ended up plotting the victim's murder, which he carried out Dec. 16, 2000. She collected $1.75 million in life insurance policies on her husband's life.
It was supposed to be a staged, accidental drowning. Winchester lured the target out to Lake Seminole, northwest of Tallahassee. He testified he shoved the victim off the boat. But Jerry Williams, who went by the name Mike, hung onto a stump. Winchester testified to then pulling out a shotgun, shooting his best friend in the face, and burying his body by Larr Carr, north of Tallahassee.
Authorities at the time treated this as a missing person's case. Some believed Mike might have been eaten by alligators.
There was no suspense about the sentence.
#DeniseWilliams – The judge has no discretion in sentencing. Williams will be sentenced to a mandatory life sentence. In Florida life means life

— Cathy Russon (@cathyrusson) February 6, 2019
Williams was convicted in December 2018, and also found guilty of conspiracy to commit first-degree murder, and accessory after the fact in first-degree murder. A lot of the trial rested on Winchester's perceived credibility. See, the defendant had married him in 2005, but they separated in 2012, and she filed for divorce in 2016. Prosecutors said Winchester broke into Williams' car in August 2016. He surprised her when she entered the car, and ambushed her at gunpoint. She managed to talk him down, and escape, but called law enforcement.
Winchester pleaded no contest to the kidnapping case, and was sentenced to 20 years. He also reached an immunity agreement with prosecutors, alleging the murder plot. On one hand, authorities finally had an answer about what happened to Mike. On the other, their star witness was the admitted triggerman. Williams' defense attacked his credibility, saying he wanted revenge over the divorce. In the end, jurors handed down a guilty verdict, indicating they believed Winchester.
Despite this sentencing just being a formality, Mike's mother Cheryl Williams delivered a victim impact statement. She never believe the "alligator" story about her son, and pushed authorities and journalists for years to get help finding out what really happened to him. At trial, she testified the defendant gave her a harsh ultimatum: Stop pushing for an investigation, or never see Mike's daughter again.
#DeniseWilliams – Victim's mother, "Not only did Denise kill my son she stole my granddaughter."

— Cathy Russon (@cathyrusson) February 6, 2019
[Screengrab via WCTV]
Have a tip we should know? [email protected]