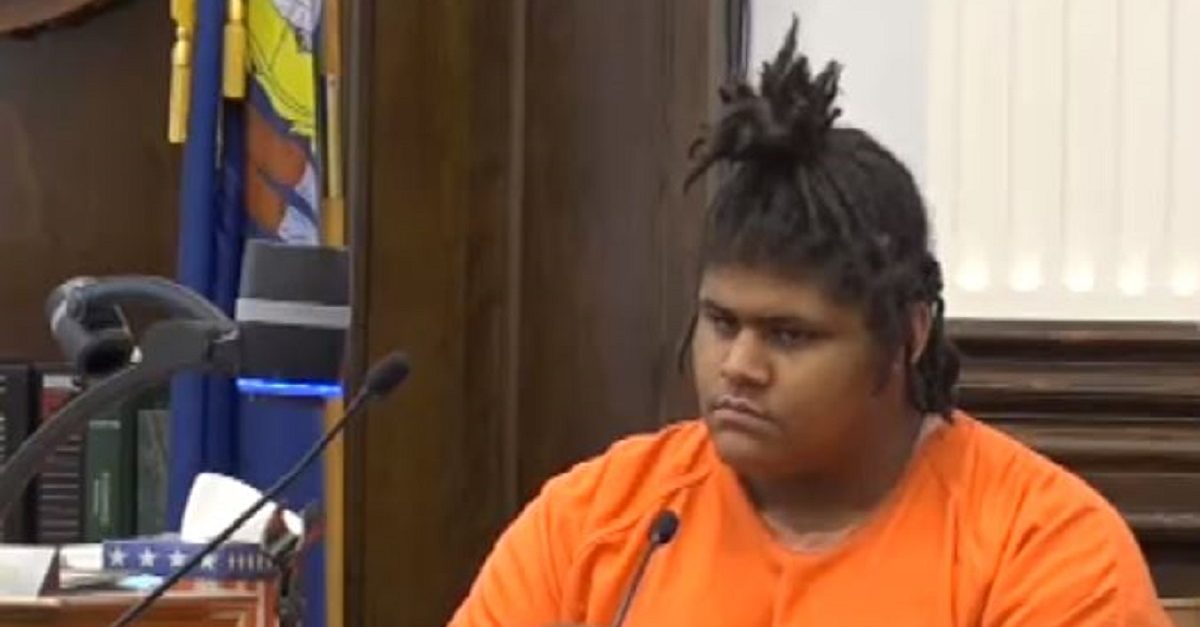 The prosecution's star witness in the Murder on the Beach trial of Daniel Tate took the stand on Wednesday in a Wisconsin courtroom. Tate is accused of choking Olivia Mackay to death on July 23, 2017. Jamari Cook, who allegedly helped Tate move Mackay's body, told the court his version of the story.
Prosecutors say that Tate met Mackay online, and that they were at a lakefront beach when he killed her. During direct examination, Cook gave an account of what happened that day. He described being at the beach with Tate and Mackay, and that at some point he walked away from them, "to give them space." He said he was listening to music, but at some point he turned around and saw Tate putting Mackay in a headlock.
When asked if this concerned him, Cook said, "Initially, yeah."
Despite this, he said, he looked away because "nothing was happening."
Not long after, however, he said he heard a splash and looked over to find Tate pushing Mackay's head into a pool of water in the sand, with his knee on her back. Cook said he didn't intervene because he "was in shock." He said Tate then grabbed something and wrapped it around Mackay's neck, but he didn't know what it was. Eventually, her body twitched and then gave out.
Cook said he then helped Tate put Mackay's body in the trunk of a car and drove them, in accord with Tate's instructions, to a location where they removed Mackay's body, and covered it with garbage bags. He claimed he helped Tate because he didn't want his friend to get in trouble.
Cook's credibility was a major issue during his testimony. During direct examination, he admitted that he lied to investigators when he told the he wasn't at the lake the day of Mackay's death. He sad he lied because he didn't want them to think he was involved. He later admitted to authorities that he was there, after being told that Tate was talking. He admitted on the stand that he also lied about touching the body and where he had been.
This wasn't the only time Cook's credibility was an issue. On cross-examination, Cook talked about how some details of his story when he spoke to investigators was quite different from what he told the court. While earlier in his testimony he said he turned away after first seeing Tate choke Mackay because "nothing was happening," he later acknowledged that he told investigators that he looked away because he didn't want to see someone die. The defense pointed to Cook's inconsistent statements to attack his credibility as a witness.
[Image via Law&Crime Network screengrab]
Have a tip we should know? [email protected]