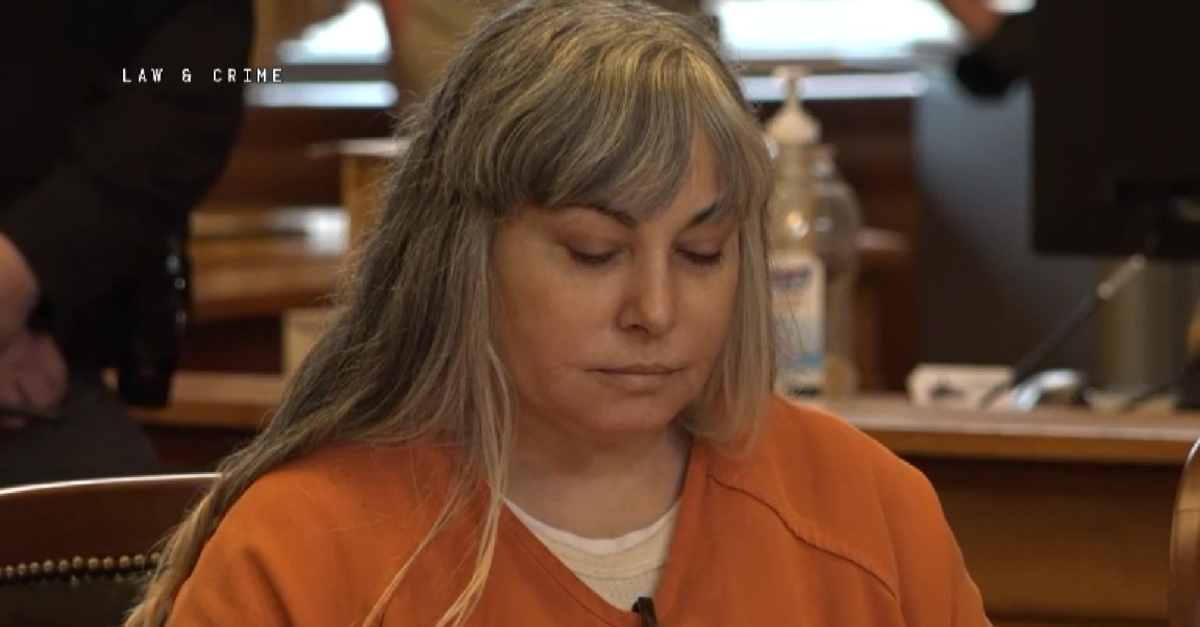 Claudia Hoerig was sentenced to the life with the possibility of parole for the March 12, 2007 aggravated murder of her husband Karl Hoerig. Prosecutors in Trumbull County, Ohio say she took a newly purchased gun and shot him multiple times. The judge said she has shown no remorse for the killing. She will be eligible for parole after 28 years.
The defense insisted at trial that she originally planned on committing suicide, and that she only killed her spouse out of rage when he dismissively told her to commit suicide downstairs so she wouldn't get blood on his paintings.
In a victim impact statement, Karl's brother Paul Hoerig blasted Claudia for her decision to flee to Brazil, start a new life after the murder, fight against being extradited to the United States, and smear his family.
It took almost 12 years to reach this point. Prosecutors said the defendant fled to her birth country of Brazil before Karl was discovered. Her defense said she didn't plan on doing any of this, and that she only purchased the ticket after the killing. This wasn't premeditated, said her lawyer John Cornely in a closing arguments.
He read a statement on his client's behalf at the sentencing hearing on Friday. In the letter, she wrote that the press was misrepresenting her quotes.
Hoerig was extradited in January 2018, and authorities say she admitted to the homicide during the plane ride back to the states. She insisted, however, that she only killed her husband because of the paintings remark.
"If he hadn't said that, I would be dead and he would be alive," she said. Hoerig claimed the victim was abusive. She made lurid allegations about his sexual preferences in trial.
"I want to list all the ways listening to Claudia excuse her actions for the last year was inaccurate and unbearable," said Eva Hoerig Snowden in a victim impact statement on Friday. She is Karl's daughter from a previous relationship. "That was unfair to my family, my dad, and myself. I want desperately to pull things apart, analyze them, and tell the whole world how ridiculous everything she said was. But my dad wouldn't have done that. He wouldn't be very happy with me if I did it either. He was better than that, so the best I can do is listen to his lessons, and be the daughter he raised me to be."
[Screengrab via Law&Crime]
Have a tip we should know? [email protected]