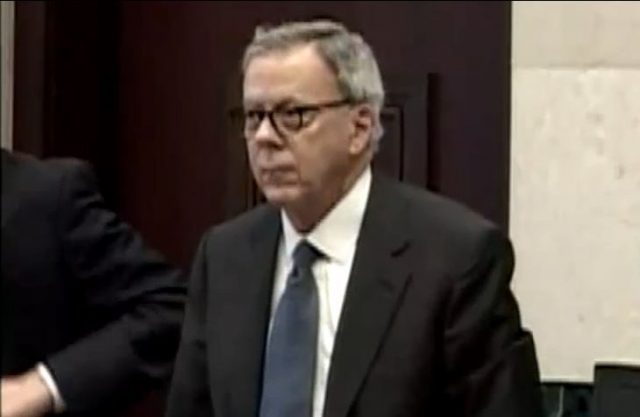 A jury in Orange County, Florida has reached a decision in the case of James Robert "Bob" Ward, who was accused of murdering his wife Diane Ward in 2009. After a trial that began on February 7, the jury found Ward guilty of the lesser included charge of manslaughter by the discharge of a firearm which inflicted death. As the verdict was read, an outburst occurred in the gallery, despite the judge warning people not to react in an unruly manner. The jury did not convict Ward of the second-degree murder charge the state originally sought.
This was the second trial for Ward, who had previously been convicted in 2011. He appealed and had the conviction overturned when he argued that his defense team made critical errors during the first trial that may have impacted they jury's decision. Among those errors was a failure to object to the prosecution's repeated reference to Ward's decision not to discuss his wife's death with police officers. Since a defendant has the right to remain silent, that silence is not supposed to be used as an implication of guilt. Ward's lawyers should have pushed back against the prosecution for doing so, and the appellate court ruled that a second trial was necessary.
Ward never denied that he shot his wife. He did, however, dispute the allegation that he did it on purpose. The defense claimed that there was struggle over a gun in the couple's bedroom, resulting in a gun going off, shooting Mrs. Ward in the face. Evidence was presented to show that Mrs. Ward had alcohol and antidepressants in her system. Still, the prosecution argued that this was no accident.
Ward was serving a 30 sentence for his 2011 conviction before he was released in 2016. Before the retrial began, he was offered a plea deal for manslaughter, which he rejected, opting instead to take his chances at a new trial where a conviction would bring a minimum of 25 years.
[Image via Law&Crime Network screengrab]
[Editor's note:  this piece has been updated.]
Have a tip we should know? [email protected]