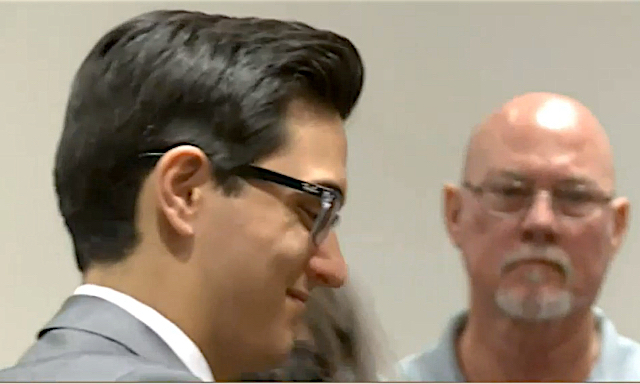 A judge has declared a mistrial in the case against Steven Jones.  Jurors could not agree on a verdict.
Jones faced first-degree murder charges and a series of lesser offenses over a shooting that occurred near the Northern Arizona University campus in October 2015.  Colin Brough died in the attack.  Three others were injured separately.  Jones faced assault charges related to the shootings  of the other three victims.
The judge told jurors they they should not feel that they failed.  He said that these jurors were selected because they could stick to the courage of their convictions.
The judge asked to personally thank those jurors who wished to speak with him.  He also told jurors they were free to discuss the case with anyone they wish.
Earlier in the day, the jury sent a note to the judge stating that they could not reach a verdict on any of the counts against Jones.  The judge urged them to continue deliberating to see if they could reach a consensus.  They couldn't.
The judge set a date of August 1 at 8:30 a.m. to retry the case.
In many cases, prosecutors attempt to seek plea deals with defendants after juries are unable to reach verdicts.  It is unknown at the time of this writing whether a deal will be offered.
Have a tip we should know? [email protected]
Aaron Keller - Deputy Editor-in-Chief