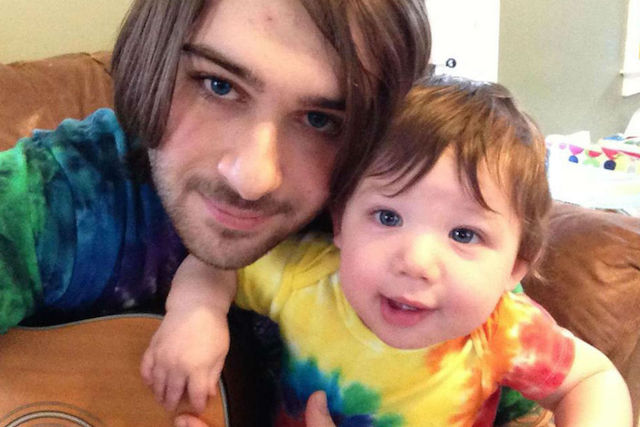 A father accused of killing his toddler had a startling message for his girlfriend, who was unhappy with the child and the direction the relationship was heading.
"What the f–k do you want me to do, shove him back up the vagina?" Creato asked in a text message. Later on, the little boy was found dead in a stream some three-quarters of a mile away from Creato's apartment.
The father, David Creato, and his girlfriend at the time, Julia Stensky, exchanged more than 9,000 text messages before Brendan Creato, age three, was found dead.  Several thousand of those text messages were read into evidence in Creato's New Jersey murder trial.  Prosecutors claim Creato killed his son to preserve his relationship with Stensky, who was not the boy's mother.
The text messages painted a painful picture of a relationship between two young adults who each chose to stay together despite wanting or needing something very different from what the other could provide.  Stensky was 17 at the time and was going to college during the long-distance relationship.  Her texts revealed just how upset she was that Creato had a three-year-old toddler.  She viewed the little boy as a roadblock to her ability to spend time with Creato.  Time and time again, she blamed Creato for the situation.
Stensky had written on Tumblr that Brendan was a "mistake."
Creato, possibly having seen the post, texted her by saying, "I don't consider my son a mistake."
Creato's texts revealed financial trouble (which he blamed on a "shitty turn of events"),  jealousy, and trouble trying to balance his responsibilities as a father and his professed love for Stensky.
Concerning the boy, "he's in my life and I will never leave him," Creato said.  He went on to tell Stensky that "if you don't accept him, you don't accept me."
The text messages and Stenky's earlier testimony in this case revealed custody issues.  Creato, while struggling to afford payments related to the child, said he was considering moving "far away" from the New Jersey town where he was living with Brendan.  "I want to get a lawyer and see what my options are," he said of the custody arrangement (many states place limits on a parent's ability to move away from another parent in such a situation).  Brendan's mother, Samantha Denoto, shared custody of Brendan, but her family was pushing her to look for a different arrangement.  Meanwhile, Stensky wanted nothing to do with the boy.
"I don't want to go a month without seeing you.  I can't.  You're too important to me.  You're all I think about," Creato at one point told Stensky, begging her to come and visit him in New Jersey.  She was in her first semester of college in New York.
"Please see me," he said.
"I'm in pain, too," she said.
"Please tell me what I need to do.  I'll do anything," Creato continued.
"It's either I stay and keep sacrificing my happiness or I leave and eventually get better," she responded.
Creato continued to plead for her presence.
"I'm busy next weekend just like you're busy every f—ing weekend," she said.  "What don't you understand?" she asked.
The conversation degenerated into a logistical argument.  Creato insisted he needed to take care of Brendan on Halloween weekend.  Stensky said she wanted to go to a Halloween parade in New York City.  Regarding Brendan, "you should not have him at all on Halloween weekend," Stensky told Creato.
Editor's Note:  the Creato case is adjourned for one week due to a judicial conference.  Testimony will resume Tuesday, May 16th.
Have a tip we should know? [email protected]
Aaron Keller - Deputy Editor-in-Chief