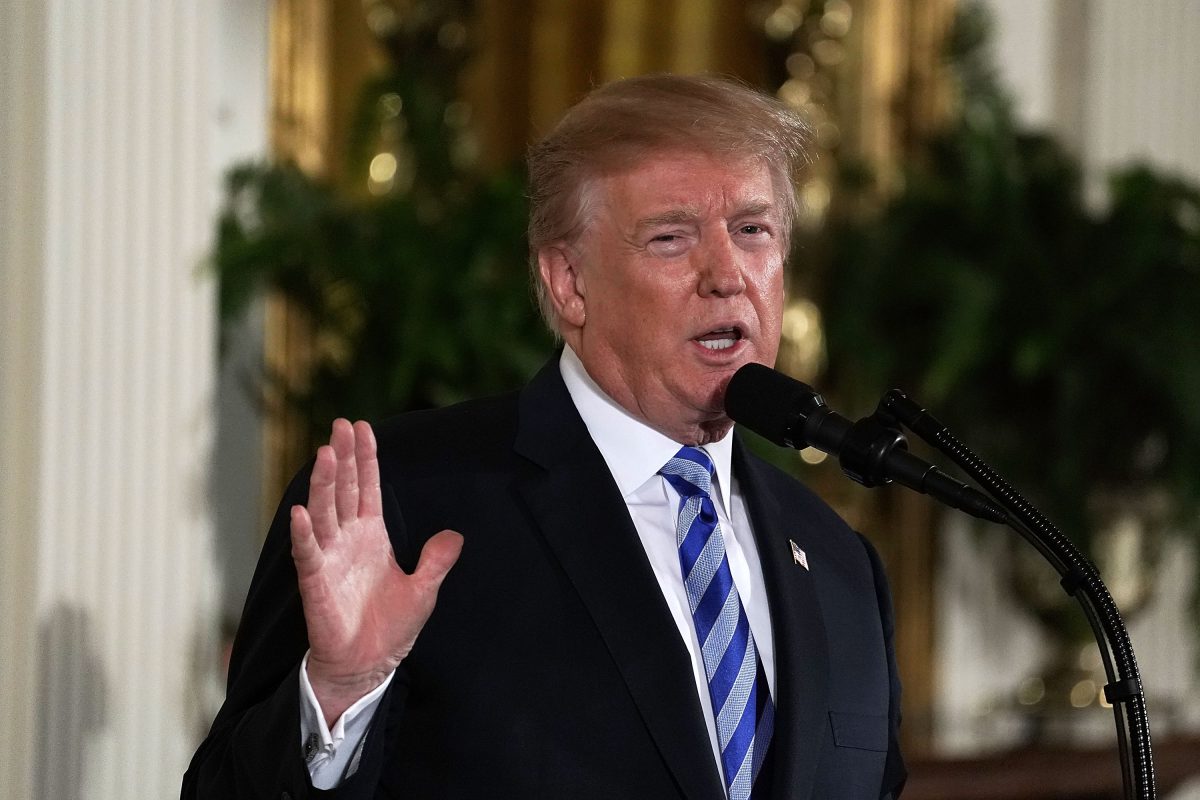 A Washington Post report on Sunday revealed that early in Donald Trump's first year as president, he had White House staff members sign a sweeping nondisclosure agreement aimed at prohibiting them from talking about confidential information — ever — and threatening hefty penalties for violations.
Of course, Trump might be forgetting that government employees can't be treated the same way as workers in his private businesses. You know, freedom of speech and all that. The First Amendment prohibits the government from imposing prior restraints on speech, and this reported NDA is very much that sort of restraint. And yes, public employees are protected by the Constitution.
Besides the First Amendment, the 1968 Supreme Court decision in Pickering v. Board of Education dealt addressed the issue of the government controlling employees' speech. Teacher Marvin Pickering was fired after writing an op-ed criticizing the school board and superintendent, and the Supreme Court ruled in his favor, saying that even though an employment relationship is different from the typical government-citizen relationship, employees still have rights.
A more recent case did limit some of this protection, but probably not to the extent that President Trump would like. In 2006, the Supreme Court said in Garcetti v. Ceballos that employees speaking "pursuant to their official duties" weren't considered citizens in that situation, but as government employees, and therefore could be punished for speaking out of turn.
The problem here is that Trump's NDA reportedly extended beyond an employee's official duties, requiring them to remain silent even after they or Trump have left the White House. It also reportedly covers "the publication of works of fiction that contain any mention of the operations of the White House, federal agencies, foreign governments, or other entities interacting with the United States Government that is based on confidential information."
So basically, not only are employees told not to talk about what goes on at work, but they can't talk about it after they leave or after Trump leaves, and they can't even draw on their experiences as inspiration if they want to write a novel.
Before taking office, Trump apparently discussed this possibility with Post reporters, and acknowledged, "there could be some kind of a law that you can't do this."
He was right.
[Image via Alex Wong/Getty Images]
Have a tip we should know? [email protected]