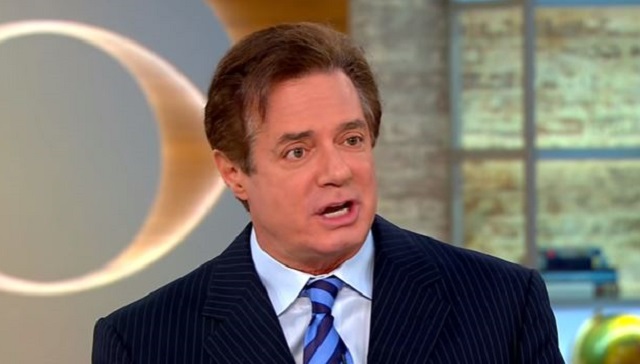 Former Donald Trump campaign manager Paul Manafort has been indicted on a litany of charges, one of which being Conspiracy Against the United States. On the surface, that sounds like a pretty terrifying thought: that a leader of the current president's campaign is charged with conspiracy against the country, while Trump's campaign is being investigated for connections to Russia. For sure, it's not a good thing, but before anyone starts jumping to conclusions, a quick look at the charges show that it's not quite the earth-shattering development it may look like.
Conspiracy Against the United States sounds an awful lot like something treasonous, but in fact it's far from it. All it takes, according to the statute, is two people working together to:
commit any offense against the United States, or to defraud the United States, or any agency thereof in any manner or for any purpose, and one or more of such persons do any act to effect the object of the conspiracy….
Basically, if you and a buddy try to pull a fast one on any part of the government, that's conspiracy against the U.S. Manafort and his associate Rick Gates are accused of lying to the U.S. Attorney General's office in a document that was filed under the Foreign Agents Registration Act. The statements related to political work for Ukraine.
Their alleged actions do not appear to be related to the Trump campaign, and certainly don't allege that Manafort or Gates acted against the interests of the United States in their capacities as Trump campaign members. According to the indictment, those statements were made after Trump was already elected, between November 23, 2016 and February 10, 2017.
The charge itself does not even carry a significant penalty. The maximum punishment for Conspiracy Against the United States is five years in prison and a fine, but if the underlying action carried out as part of the conspiracy is only a misdemeanor, then the punishment for conspiracy wouldn't be higher than the misdemeanor's punishment.
Of course, that doesn't mean that Manafort or Gates will get off light. Besides the conspiracy charge and the FARA violation, there are 10 more charges listed in the indictment that include millions of dollars in alleged money laundering. The indictment calls for them to give up all of the money allegedly involved, as well as properties in New York and Virginia, and a life insurance policy. So even though the charges against them may not be the biggest deal for the country, Manafort and Gates could still get hit pretty hard.
[Image via CBS screengrab]
Have a tip we should know? [email protected]