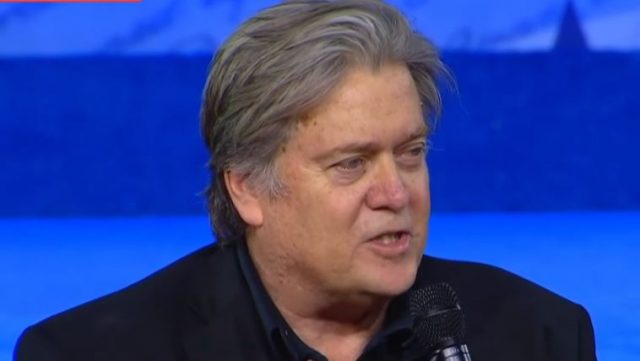 Steve Bannon is no longer at the helm of Breitbart News, and a major benefactor of the right-wing media outlet is relieved, according to a recent New York Times report.
Rebekah Mercer reportedly wanted Bannon gone after incendiary statements were attributed to him in Michael Wolff's book, Fire and Fury. On top of this, though, her family's ties to political causes that Breitbart championed caused concern that a legal line was being crossed, and that she could end up taking a fall.
"She feared that some of the website's cheerleading coverage of populist conservative campaigns — like the Senate race in Alabama — could be construed as corporate contributions to those candidates, which are barred under federal election law," the Times reported about Mercer.
As election law expert Rick Hasen pointed out to Law&Crime, "The news media exemption from campaign finance laws does not apply when the newspaper (or other news outlet is) controlled by a candidate, political committee, or party."
That exemption says "expenditures" do not include "any news story, commentary, or editorial distributed through the facilities of any broadcasting station, newspaper, magazine, or other periodical publication, unless such facilities are owned or controlled by any political party, political committee, or candidate." This basically means news stories and/or editorials in the media don't count as campaign contributions–capped by law at $2,700 per donor per candidate or committee for any given election cycle.
That last phrase, Hasen said, could be what has Mercer worried, as Breitbart has published articles that favor certain political candidates, such as failed Alabama Senate candidate Roy Moore.
See, in addition to being a backer of Breitbart, Mercer's family is also a major political player, with Rebekah Mercer herself having chaired the Make America Number 1 SuperPAC. If the SuperPAC has any connection to the Mercer family's support of Breitbart, they could very well be in trouble with the Federal Election Commission. Still, the law only makes mention of news outlets under the control of a "candidate, political committee, or party." It doesn't say anything about individuals, so the Mercers may be in the clear if their Breitbart dollars come from them as individuals, and not through their SuperPAC.
This isn't the first time the Mercer family's involvement in both media and politics has drawn speculation of possible illegality. When Bannon left Breitbart the first time to become a senior member of Donald Trump's campaign, and later his administration–while Breitbart continued to be very pro-Trump–many groups called for an investigation of possible illegal entanglements between the SuperPAC, the Mercers, and Trump.
Mercer's reported worries could be an indication of a shift in Breitbart's coverage moving forward. While they will likely continue to cater to the same audience, perhaps they will focus more on issues than candidates in the future.
[Image via MSNBC screengrab]
Have a tip we should know? [email protected]