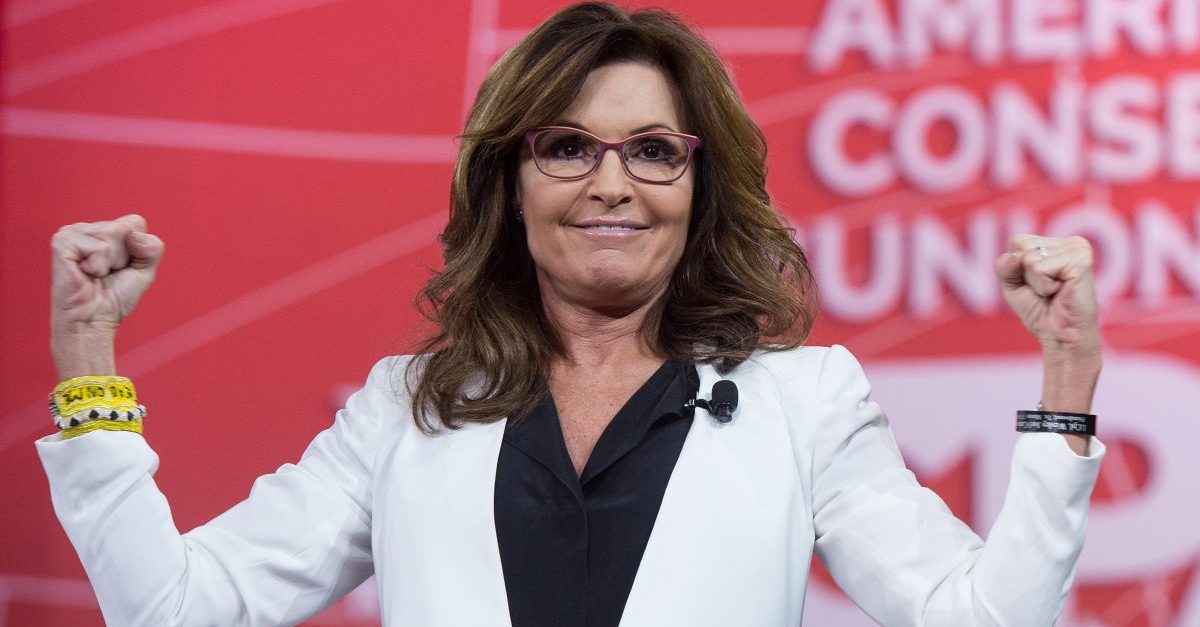 Former Vice Presidential candidate Sarah Palin's defamation lawsuit against The New York Times may have been dismissed by a District Court judge last year, but if Friday's hearing before the Second Circuit Court of Appeals is any indication, the case may live again.
Palin sued the Times in 2017 after an op-ed erroneously linked Palin's political action committee to the shooting of former Representative Gabby Giffords (D-Arizona). Palin claimed this was defamation, and that the piece's writer, James Bennet, should have known what he was writing wasn't true. Her legal team argued that the Times published a piece the same day making clear that there was no connection between the PAC and the shooting, so Bennet was in a position to know better. The Times claimed it was simply a mistake.
Judge Jed Rakoff of the Southern District of New York ruled against Palin, saying that while the false statement about her may have been negligent, it did not rise to the level of "actual malice" required in defamation cases involving statements about public figures. "Actual malice" means that the person making the statement either knew it was false, or acted with reckless disregard for whether or not it was true.
The three judges on the panel of the Second Circuit Court of Appeals seemed to take issue with Rakoff's methods in the case. Normally when ruling on motions to dismiss a case for failure to state a claim, a judge rules based on the assumption that the facts alleged by the plaintiff are true, and then determines whether they make out a claim under the law. Rakoff, however, held a hearing where Bennet testified regarding his work on the article.
Judge John Keenan of the Second Circuit called this move "tremendously unusual," and Judges John M. Walker Jr. and Denny Chin agreed, according to The Hollywood Reporter's Eriq Gardner.
"If the district court had just ruled on what was in the complaint, I understand that," Walker stated. "The hearing changes everything… In effect, didn't [Rakoff] try the issue of actual malice?"
The appellate judges' shared concern appears to be that Rakoff did not properly abide by the federal rules of civil procedure, and may have made his determination based on fact finding that should have been left to a jury.
So far, the Second Circuit panel has not issued a decision on the matter, but if they rule in Palin's favor, her case would get new life, being sent back down to the District Court level to move forward.
[Image via via NICHOLAS KAMM/AFP/Getty Images]
Have a tip we should know? [email protected]