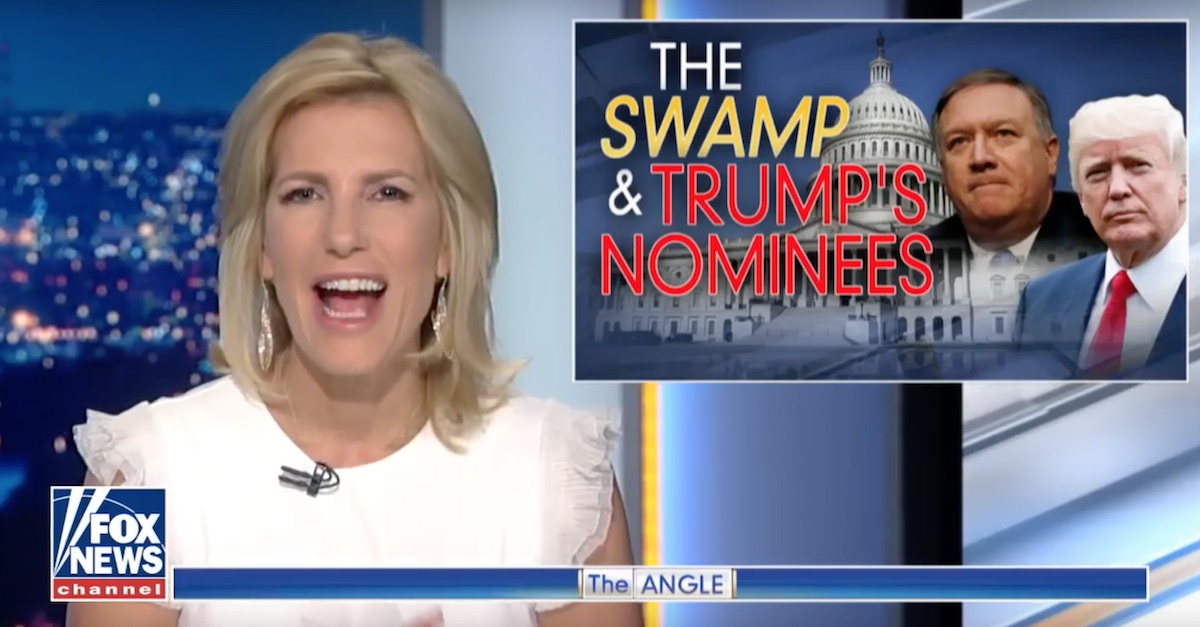 Whether it's the calls for boycotts by mass shooting survivors or companies jumping ship because she told LeBron James to "shut up and dribble," Fox News host Laura Ingraham has had an interesting time of it recently.
It's even more interesting now that Ingraham's being sued for pregnancy discrimination.
According to The Washington Post, a former personal assistant to Ingraham, Karolina Wilson, has alleged that her boss of 16 months treated her with hostility after she became pregnant, and was ultimately fired on her first day back from maternity leave.
Wilson said that she announced in March 2017 that she was pregnant, that she continued working for Ingraham until she went into labor in August, that she was initially offered one week of maternity leave and eventually was allowed to remain out for eight weeks if she continued to work from home. Wilson claims that she returned to work on Oct. 9, only to be fired the next day and informed she was being replaced by the person who filled in during her absence, and that, despite all of this, she was still was allowed to work until Oct. 31.
"I was treated unfairly. I hope this never happens again. I think pregnancy and bringing a child into this world is a beautiful thing. It shouldn't be tarnished with hostility," Wilson said. "I had no lunch breaks. I pumped when I found a minute, here and there, making sure I wasn't interfering with anything that was on the schedule."
She is suing for pregnancy discrimination under the District's Pregnant Workers Fairness Act and the Family and Medical Leave Act.
Ingraham herself did not comment, but her attorney Betty S.W. Graumlich denied the allegations of hostility and discrimination, saying, "Ms. Wilson's claims are wholly without merit as our filed defenses to the Complaint make abundantly clear. We look forward to litigating this case vigorously."
Wilson also alleged that she had to pump breast milk in a garage because she wasn't given a private space to do so at the office.
This allegation was denied in court papers on grounds Ingraham was not aware such an accommodation was needed.
[Image via Fox News screengrab]
Have a tip we should know? [email protected]