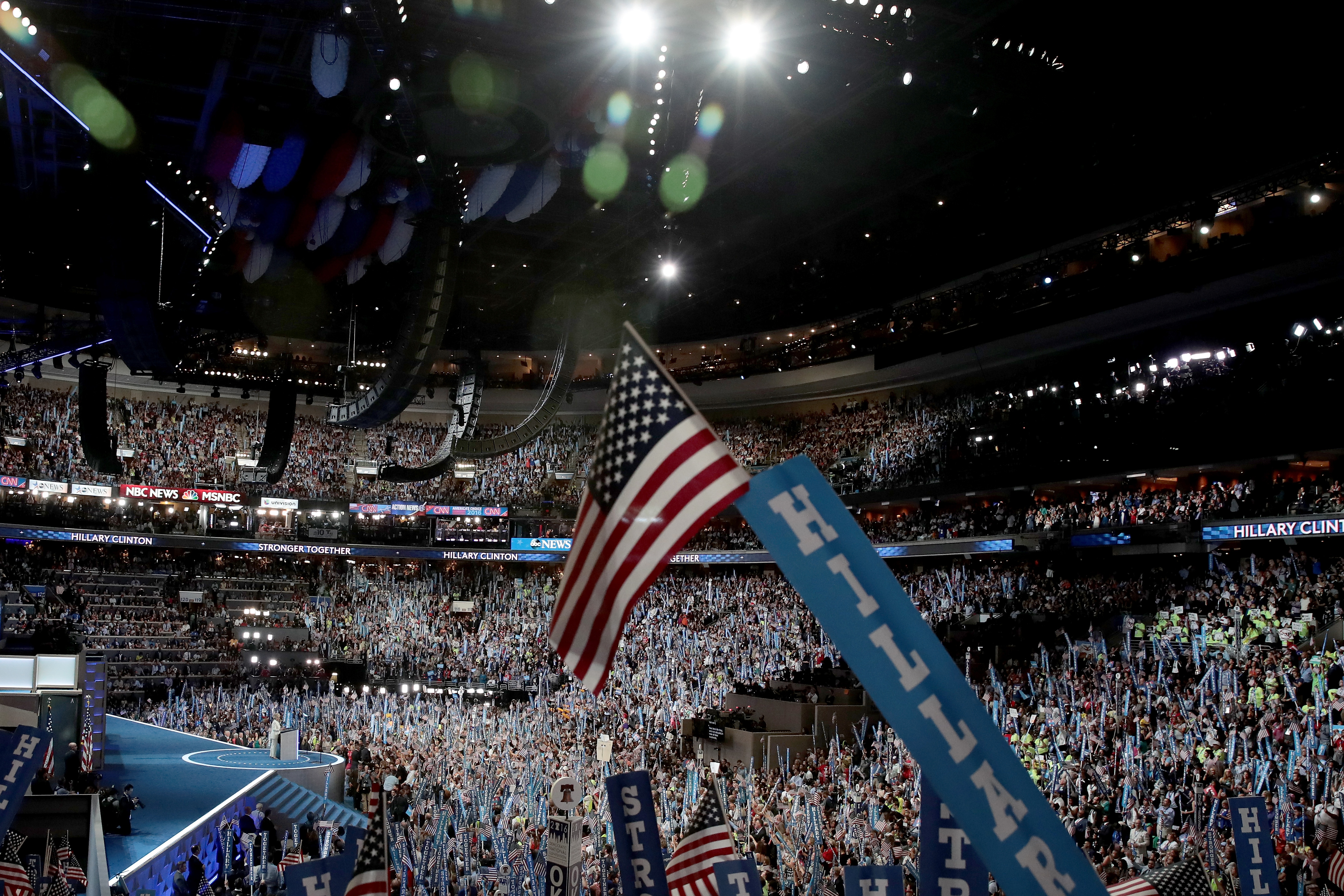 A summons was issued in federal court Tuesday afternoon on behalf the Democratic National Committee (DNC) as part of their ongoing litigation against the Russian Federation, Wikileaks and the Trump 2016 campaign.
Addressed to an alleged Russian hacker who apparently goes by the name "Guccifer 2.0," the summons identifies the defendant as a "GRU Operative" using the aforementioned pseudonym.
The likelihood of Guccifer 2.0 actually responding to the summons is probably less than zero. But the DNC's lawyers appear to be having a bit of fun with their lawsuit anyway by assuming that Guccifer 2.0's address is the same as that of the "General Staff of the Armed Forces of the Russian Federation."
Multiple media reports previously identified Guccifer 2.0 as a member of Russian intelligence based on the hacker's alleged use of an UP address at GRU headquarters in Moscow.
The original petition, of course, was dated and filed April 20 of this year. But the summons was just issued and then filed with the Southern District of New York earlier today–likely in anticipation of an upcoming hearing there.
The summons itself doesn't contain much of any additional information about the particulars of the lawsuit or why Guccifer 2.0 has been singled out for the DNC's semi-quixotic litigation. Most of the document is made up of boilerplate court instructions like:
A lawsuit has been filed against you.

Within 60 says after service of this summons on you (not counting the day you received it) you must serve on the plaintiff an answer to the attached complaint or a motion under Rule 12 of the Federal Rules of Civil Procedure.
In theory, without such a response, a default judgment could be issued against Guccifer 2.0–whoever that person actually is. Rule 12 of the Federal Rules of Civil Procedure is the section of federal civil litigation regulations dealing with defenses and objections. Again, though, don't expect Guccifer 2.0 or his alleged GRU handlers to have much of anything to say in response whatsoever.
[image via Drew Angerer/Getty Images]
Follow Colin Kalmbacher on Twitter: @colinkalmbacher
Have a tip we should know? [email protected]