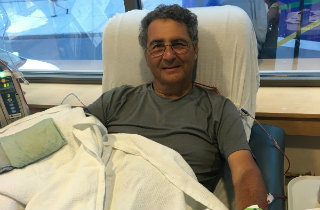 Doctor assisted suicide is back in the public eye because of a new lawsuit filed in Boston by long-time right to die advocate Dr. Roger M. Kligler M.D., now terminally ill with stage four metastatic prostate cancer, and Dr. Alan Steinbach M.D., his treating physician. They are suing State Attorney General Maura Healey and Cape & Islands District Attorney Michael O'Keefe in Massachusetts Superior Court to prevent them from prosecuting doctors who provide assisted suicide as an option for terminally suffering patients.
"Having a prescription for aid-in-dying medication that I could self-administer if my suffering became too great in the final days would provide great comfort to me," said Kilgler in a statement.  "It would alleviate my anxiety about the dying process and allow me to live my final days more fully confident that I would not have to suffer needlessly." Steinbach added that "It's unfair that Massachusetts physicians fear prosecution for offering or even discussing medical aid in dying with their terminally ill patients who want this end-of-life care option. It may make these patients feel abandoned."
According to an interview that The Boston Globe conducted with Kevin Diaz, who represents the plaintiffs, Kligler's quickly declining health was not the only reason that the lawsuit was filed this week. He was made aware of a Massachusetts criminal case where the state's Supreme Judicial Court distinguished a teenager encouraging a friend to commit suicide from "a person seeking to ameliorate the anguish of someone coping with a terminal illness and questioning the value of life." With the difference now made clear by the state's highest court, it looked like an opportunity for a right to death case.
Past efforts to get doctor assisted suicide legalized in the state failed in the form of a ballot initiative being voted down and a bill never gaining momentum in the state legislature.
[Photo: Compassion & Choices]
Have a tip we should know? [email protected]