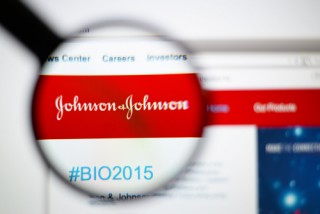 James A. Morris Jr. is an attorney at The Morris Law Firm in Los Angeles. 
A Los Angeles lawsuit has joined the surging number of cases insisting Johnson & Johnson failed to warn American women that long-term use of talcum powder can lead to ovarian cancer.
A St. Louis jury in February made it clear in a $72 million damages award that it blamed Johnson & Johnson for the death of 62-year-old Jacqueline Salter Fox in October 2015 because the company promoted its Baby Powder and Shower to Shower body powder as a genital deodorant decades after studies warned against such use.
In the two months since the St. Louis verdict, Johnson & Johnson has come under further attacks blaming the company and its talc suppliers for ovarian cancer deaths, including another trial in St. Louis and what appears to be the first lawsuit out of Los Angeles. This is no surprise, considering the evidence presented in the Fox case.
Starting in 1971, researchers found talc particles in ovarian tumors, and by 1982 had discovered a 92 percent increase in the risk of developing ovarian cancer. Evidence presented at Fox's trial showed that Johnson & Johnson was well aware of these studies yet did nothing to warn its consumers. In fact, the company looked at increasing marketing to black and Hispanic women in the 1990s even as it was forced to internally acknowledge the health dangers associated with talc for feminine hygiene, according to evidence presented at Fox's trial.
"I was raised up on it," Fox, who was black, said in a deposition before she died. "They was to help you stay fresh and clean … We ladies have to take care of ourselves."
Johnson & Johnson and its talc supplier, San Jose-based Imerys Talc American are back in court in Missouri this month, defending similar claims brought by a 62-year-old woman who used Baby Powder for decades and developed ovarian cancer in 2011.
Meanwhile, Soren Threadgill of Los Angeles has filed a lawsuit blaming the entire talc supply chain, from a talc mining company to retailers, for making and selling the product that he says caused aggressive ovarian cancer that killed his wife, Eva Marie, in 2012. Eva Marie used Baby Powder and Shower to Shower for 25 years before her cancer diagnosis in 1998. Threadgill wants to put San Jose-based talc mining company Imerys Talc America, the supermarket chain Gelson's and Rite Aid Corp on trial for her death alongside Johnson & Johnson.
Although the American Cancer Society has been suggesting since 1999 that women use cornstarch-based powder if they want to use a genital deodorant, talc companies have been aggressively countering such information, claiming that evidence linking talc to cancer is not conclusive.
Imerys is the nation's largest talc supplier and the only supplier of talc for J&J. In 2011, it acquired rival Luzenac – which was named as a defendant but found not liable in the Fox lawsuit even though her attorneys showed that Luzenac executives in the late 1990s lobbied U.S. health officials to keep talc off a list of possible human carcinogens and paid for studies to prove that talc was safe.
Imerys and other companies in the talc supply chain only stopped funding these counter studies less than a decade ago, after acknowledging, as an Imerys executive wrote in an internal document, the "horse has already left the barn."
Imerys finally did the right thing by consumers in 2006 by adding a warning on a data sheet it provided with its 2,000-pound talc bags, saying that perineal use of talc is a potential risk factor for ovarian cancer. Yet again, the message has not reached consumers.
About 19 percent of U.S. households use J&J's baby powder, and the entire U.S. market for the product is estimated at only about $18.8 million, but the baby powder brand and the false trust it engenders shores up a $2 billion baby products brand.  
That amount is negligible when compared with the liability the company now faces. About 20,000 women are diagnosed with ovarian cancer each year and about 14,000 die, according to the Centers for Disease Control and Prevention. Roberta Ness, former president of the American Epidemiological Society and former dean of the University of Texas School of Public Health, testified at Fox's trial that baby powder use could contribute to an additional 2,500 ovarian cancer cases each year – 1,500 of them fatal.
Ness showed that the statistical link between talc and ovarian cancer was stronger than the association between hormone therapy and increased incidence of breast cancer yet talc providers have not been forced to warn consumers about its dangers.  
What can be guaranteed is that victims will get their day in court. This fraud, conspiracy and negligence verdict set a new precedent in holding companies liable not only for what they put in their products, but also for educating the public about any health risks involved.
As a product liability lawyer, I'm hoping this is just the beginning of needed change in an industry too myopically focused on the bottom line.

[image via Shutterstock]
Have a tip we should know? [email protected]