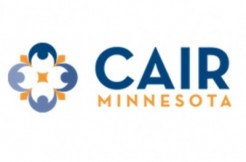 Two people were reportedly shot near the University of Minnesota, and one organization says this should be investigated as a hate crime. Minnesota's chapter for the Council on American-Islamic Relations announced it will hold a press conference at their Minneapolis headquarters on Thursday afternoon.
"The Muslim victims, who were dressed in Islamic attire, were reportedly attacked as they headed to a mosque to perform nightly Ramadan prayers," the group said in a statement obtained by LawNewz.com. "Two of the Muslim men targeted by the shooter were treated at a local hospital and then released. The incident is not currently being investigated as a hate crime."
This comes after two men were shot near the University of Minnesota on Wednesday. One victim 22-year-old Hussein Gelle told Minnesota Public Radio that the shooter made disrespectful statements about Muslims before the shooting. Gelle was struck in the leg, but he and the other victim survived.
"I'm scared for not only myself but for Muslims in general that are living in the state but this country," Gelle said. "I'm confused. I don't know why because the guy, we did nothing to antagonize him. He wanted to shoot us. He said what are you guys going to do about it? He wanted something to happen."
The Minnesota Police Department have told MPR on Thursday that this incident is now being investigated as a possible hate crime. No arrests have been made. No suspect has been identified.
The MPD didn't return LawNewz.com's request for comment.
Update — July 1, 10:16 a.m. ET: The MPD are now investigating the attack as a possible hate crime. The article has been changed to reflect this.
–
Follow Alberto Luperon on Twitter (@Alberto Luperon)
Have a tip we should know? [email protected]