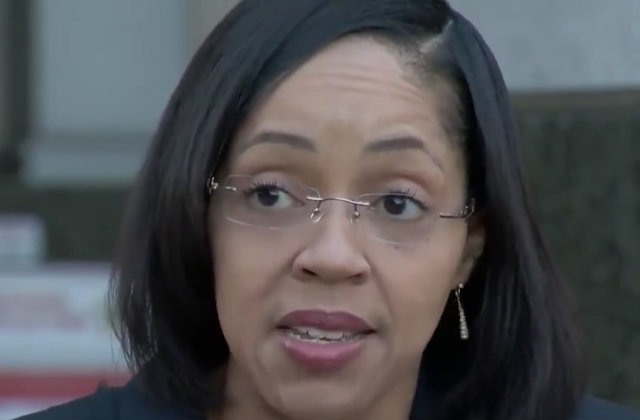 On Monday, Florida Governor Rick Scott reassigned 21 first-degree murder cases from State Attorney Aramis Ayala.
"State Attorney Ayala's complete refusal to consider capital punishment for the entirety of her term sends an unacceptable message that she is not interested in considering every available option in the fight for justice," he said in a statement. "In the interest of justice, I am using my executive authority today to reassign these cases to State Attorney Brad King. State Attorney King has accepted the duty of reviewing each case in accordance with the law."
Ayala first caught Scott's public disapproval over her March 16 announcement that she'd no longer pursue the death penalty in murder cases.
She said this sentence was not proven to deter crime, and such cases stretched on for years, causing anguish to victims' families.
"I do understand that this is a controversial issue but what is not controversial is the evidence that led me to this decision," she said, according to Fox 35 Orlando.
Her decision caught a lot of attention because she was in charge of going after accused cop-killer Markeith Loyd. He allegedly killed his pregnant ex-girlfriend Sade Dixon, and Orlando Police Master Sgt. Debra Clayton.
Ayala's March 16 announcement covered that case as well, and Scott reassigned her soon after. It's been a bumpy start to her new job. She has served as State Attorney for Orange-Osceola after winning an upset primary victory against the incumbent in 2016.
"State Attorney Ayala became aware of the Governors' reassignment of 21 cases this afternoon after the Governor released it to media outlets," Eryka Washington, the Public Information Office for Ayala and the Ninth Circuit Court of Florida, told Law Newz.com in a statement Monday afternoon. "There was never official notification from his office. Ms. Ayala remains steadfast in her position the Governor is abusing his authority and has compromised the independence and integrity of the criminal justice system."
We've reached out to his office for comment.
Update – April 3, 4:58 p.m.: Updated with a response from Ayala's office.
[Screengrab of Ayala via WESH]
Have a tip we should know? [email protected]