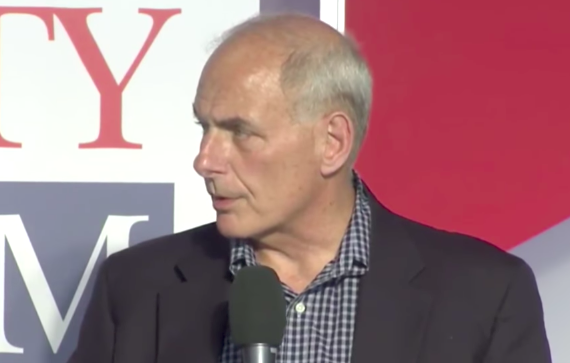 New White House Chief of Staff John Kelly is getting acclimated to his new position after his promotion from Secretary of Homeland Security.  But Kelly reportedly hasn't always agreed with President Donald Trump–in fact, he even called former FBI Director James Comey after he was famously fired this May to vent his frustrations with Comey, two sources familiar with the matter said according to a CNN report.
"John was angry and hurt by what he saw and the way [Comey] was treated," a source said.
Kelly was reportedly so shocked that he was mulling over the possibility of resigning, although the two sources warned that they were unsure how serious he was about doing so.
Comey accepted Kelly's call as he was flying from Los Angeles to Washington, just hours after he was informed of the news during an address with employees at the LA FBI office.  Comey reportedly tried to talk Kelly out of resigning during their conversation.  The sources told CNN that while the two were not close friends, they had a professional relationship of mutual respect for each other.
Comey, the White House, and the Department of Homeland Security have yet to publicly comment on the matter.
[Image via MSNBC Screengrab]
Have a tip we should know? [email protected]