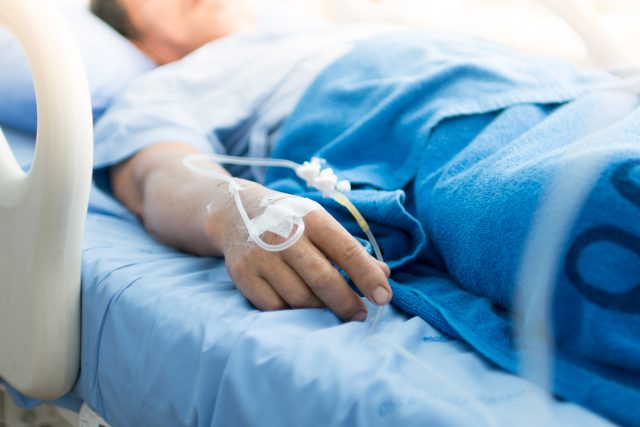 The California Department of Health released a report Tuesday showing that 111 patients with terminal illnesses have legally ended their lives under the state's new right-to-life legislation. The End of Life Option Act, which took effect in June of last year, allows for terminally ill patients with six months or less to live to request life-ending drugs in the form of a pill.  The patient must verbally ask for the lethal prescription to a doctor twice and with at least 15 days between each request.
According to the report, between June 9, 2016 and December 31, 2016, 191 people requested the prescription, and 111 of them were reported to have died after ingesting the medication.  The remaining 80 patients' outcomes were either unreported or died for reasons unrelated to taking the drug.
The Department found that of those that died taking the drugs, 58.6% had been diagnosed with some form of terminal cancer, while 18% suffered from neuromuscular diseases such as ALS or Parkinson's disease.  A little over 87% of the 111 were over 60 years old, and 83.8% were receiving hospice or hospital care.
Matt Whitaker, California director of Compassion & Choices, an organization aiming to improve patient's medical rights, expressed his support for the law after the report's findings.  "The state's data show that even during the early months of the law's implementation, the law was working well and terminally ill Californians were able to take comfort in knowing that they had this option to peacefully end intolerable suffering," he said in a statement.
California is one of six states to permit patients to legally end their own lives.  The states of Oregon, Colorado, Washington, and Vermont have passed legislation similar to California's while Montana's courts upheld the legality of the practice.
[Image via Shutterstock]
Correction: The report used data from June 9, 2016 to December 31, 2016, not December 31, 2017 as previously reported.
Have a tip we should know? [email protected]