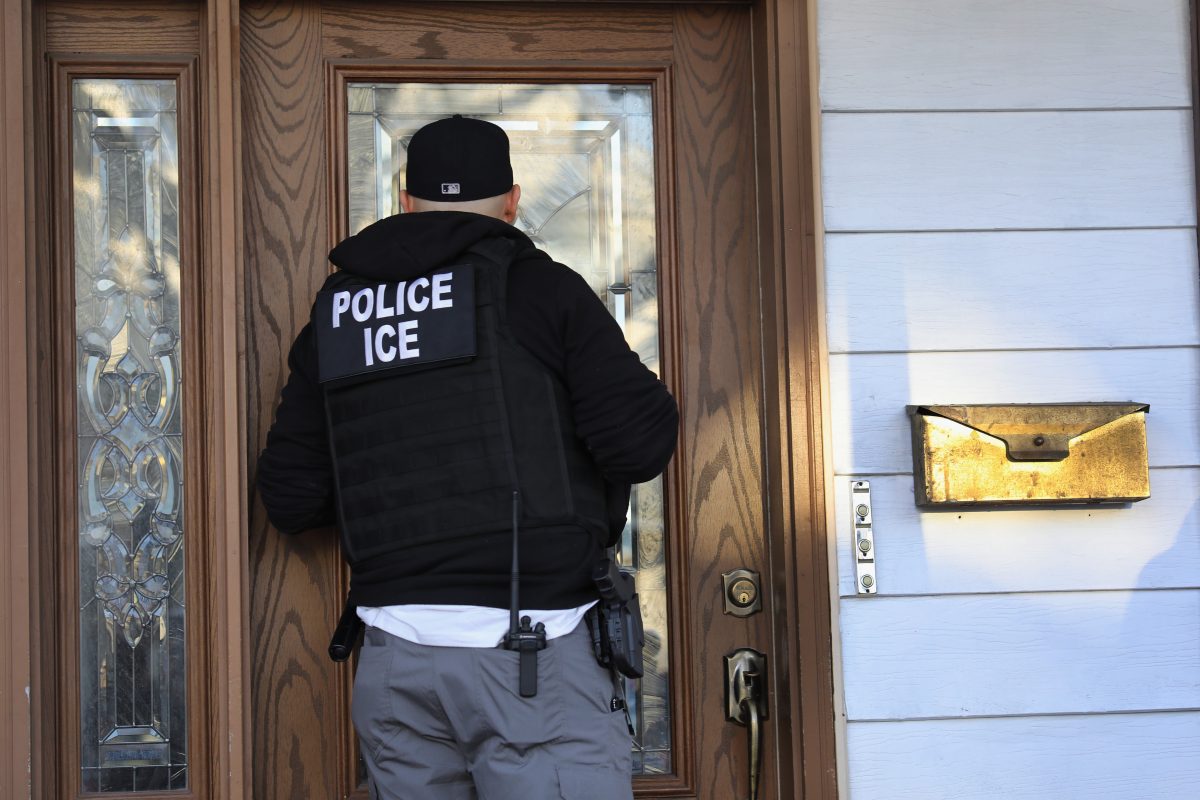 Raphael A. Sanchez used to have quite the cushy job. He was chief counsel for U.S. Immigration and Customs Enforcement in Seattle. Now, he's been sentenced to four years in prison.
In February of this year, Sanchez was charged with stealing the identities of seven immigrants. According to the indictment:
[Sanchez] did knowingly transfer, possess, and use, without lawful authority, a means of identification of another person, including the name, Social Security number, and birth date…during and in relation to a felony…wire fraud.
Specifically, Sanchez's scheme involved opening credit cards and taking out loans using the personal information of undocumented immigrants who had been targeted by ICE and were undergoing immigration proceedings. This vulnerability–being run through the byzantine U.S. immigration system–made it difficult for the immigrants targeted to detect the theft.
Sanchez's use of stolen information was also charged as wire fraud over the various banks and other financial institutions who were taken advantage of during the scheme. After being caught, he resigned. Three days later, he took a plea deal admitting to all of the accusations against him. On Thursday, Sanchez's plea deal was finally signed off on by a federal judge.
While overseeing ICE's legal office in Seattle, Sanchez's responsibilities bore directly on his criminal scheme. He was in charge of overseeing immigration removal cases in various states. Prosecutors said this made his targets "particularly vulnerable given their status as deported or otherwise excludable."
The scheme lasted from 2013 to 2017. During this time, Sanchez was already being paid $162,000 per year by the federal government. His net worth hovered around $700,000. Still, he found the time to open bank accounts, utility service accounts and email accounts using names, birthdates, Social Security numbers and more that he stole from ICE databases. Then he created fake drivers' licenses.
A press release from the Department of Justice notes:
Once the accounts were approved and opened, Sanchez made charges or drew payments totaling more than $190,000 in the names of aliens to himself or entities that he controlled, often using PayPal and mobile point-of-sale devices from Amazon, Square, Venmo and Coin to process the fraudulent transactions. In a number of cases, Sanchez purchased goods online in the names of aliens and had them shipped to his residence. Sanchez also employed credit-monitoring services and corresponded with credit bureaus in the names of aliens to conceal his fraud scheme. Sanchez also claimed three aliens as relative dependents on his tax returns for 2014, 2015, and 2016.
A court filing from June 12 details additional shocking behavior in furtherance of the scheme. According to prosecutors, "Sanchez affixed his own photograph onto the forged identification documents using the information of male Victim Aliens. To forge female Victim Aliens' identifications, Sanchez was even more brazen: he used the photograph of a murdered woman published in press accounts and the names of female Victim Aliens."
As part of his sentencing, Sanchez will be forced to pay $190,000 in restitution to the various aggrieved parties.
[image via John Moore/Getty Images]
Follow Colin Kalmbacher on Twitter: @colinkalmbacher
Have a tip we should know? [email protected]