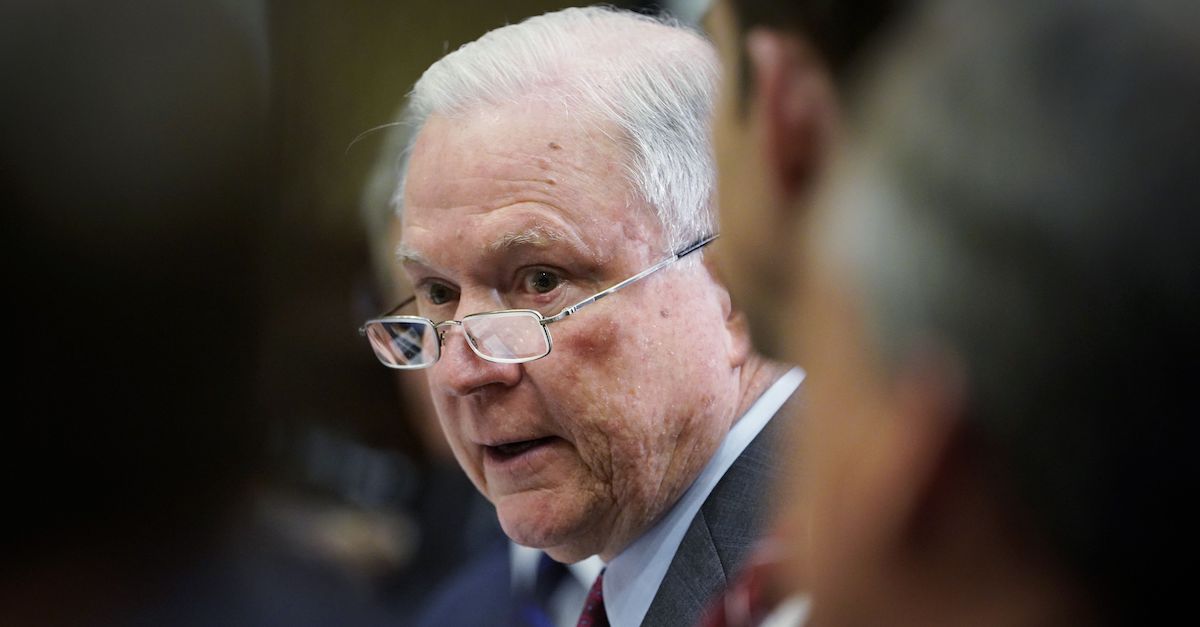 Attorney General Jeff Sessions has earned a reputation as a hardliner on immigration, given his aggressive approach on the issue of illegal immigration and the cities who actively protect their undocumented residents. According to a new report by the New York Times, Sessions has been so intent on carrying out his policies that he's ignored the legal advice of his own staff.
Department of Justice employees recalled what transpired in the months before one of their colleagues resigned. Sessions, who has long spoken against sanctuary cities, was looking to sue these jurisdictions for failing to cooperate with the feds. Stephen Buckingham, a long-time veteran of the DOJ who worked there under three administrations, researched the relevant issues and wrote to Sessions that he couldn't find any grounds to support such a lawsuit.
Three DOJ staff members who worked with Buckingham told the Times that Sessions didn't want to take no for an answer, and told Buckingham to find a way to come to a different conclusion. Instead of doing that, Buckingham quit, and the Sessions DOJ sued California over their sanctuary laws. Sessions has accused sanctuary cities and states of impeding federal authorities by not turning over undocumented immigrants.
A judge disagreed, largely ruling against Sessions, saying, "Standing aside does not equate to standing in the way."
According to the Times report, the dispute over whether or not to file the lawsuit is just one example of tension among the ranks of the Justice Department under Sessions' leadership. Another cited example is when the DOJ reversed course on the Affordable Care Act, agreeing with states who sued them with the claim that elements of the ACA were unconstitutional. Three government attorneys withdrew from the case when the the DOJ filed their new position, although the Department  told Law&Crime at the time that it's normal for them to switch attorneys when they change positions on an issue.
Sessions has seen resistance from above as well as below, as he's been the target of frequent denigration from President Donald Trump, mainly over Sessions' decision to recuse himself from the Russian investigation.  This may cease to be an issue, as the Times notes that Sessions is expected to leave the Justice Department after the midterm elections in November.
[Image via AFP/Getty Images]
Have a tip we should know? [email protected]