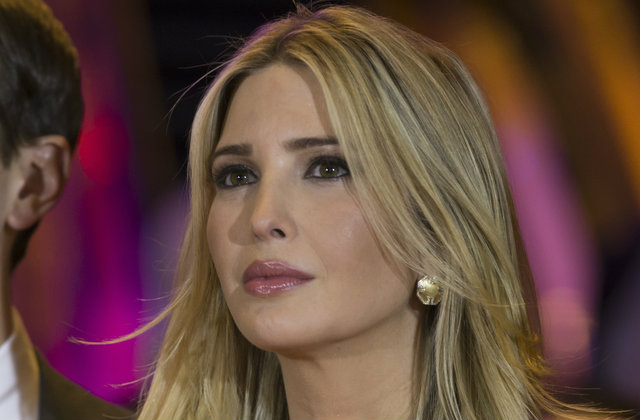 Ivanka Trump's retail woes are apparently not limited to stores dropping her products. As it turns out, New York State has a warrant out against her jewelry company, Ivanka Trump Fine Jewelry, for unpaid taxes. As of January 27, the company, which is officially known as Madison Avenue Diamonds, LLC, owes $5,165.06.
That's not the only legal issue the President's daughter has had of late. Last year, Ivanka was sued by an Italian shoe company who claimed that she copied their design. That case is still going on in Manhattan federal court.
In 2015, a court ordered Trump's jewelry company to pay more than $2 million in a breach of contract case after they stopped making payments to a supplier. Trump's company had argued that the supplier, KGK Jewelry LLC, had violated the contract themselves by being a day late in returning computer design files, which let Madison Avenue Diamonds off the hook. They also claimed that KGK's jewelry was "of substandard quality." The judge didn't buy it, and said Trump's business had to pay $2,375,000 plus interest.
The website for Ivanka Trump Fine Jewelry was down as of Tuesday evening, with a message saying that its account had expired.
LawNewz.com attempted to reach out to a representative from the company for comment, but was unsuccessful.
[Image via Lev Radin/Shutterstock]
Have a tip we should know? [email protected]