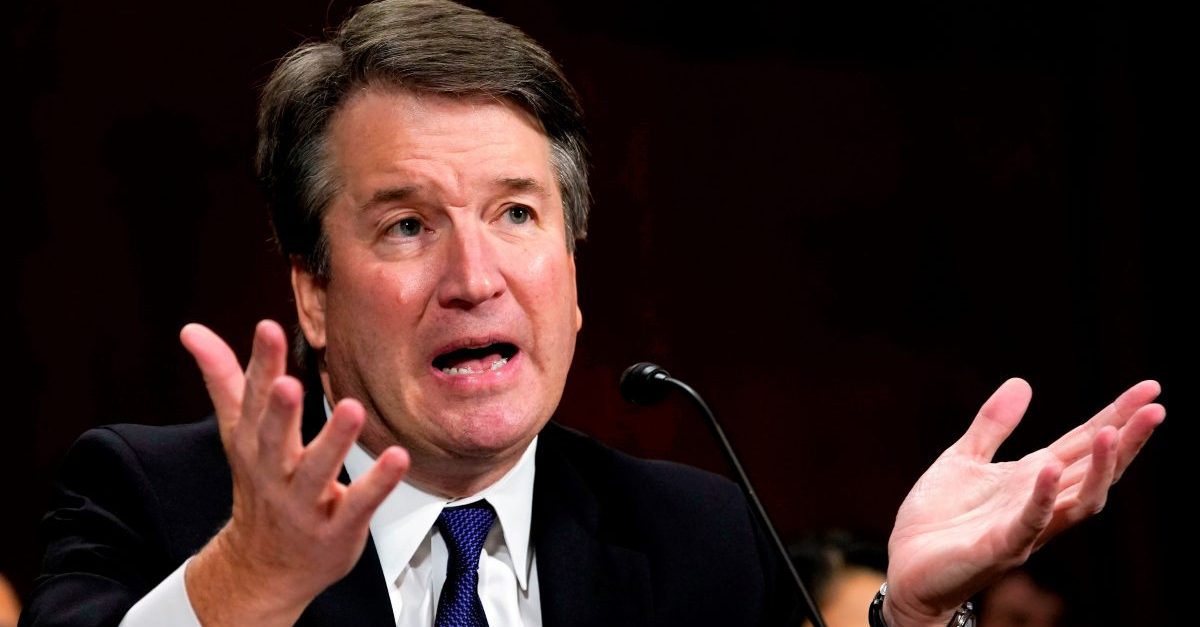 A former Yale classmate attempting to corroborate Deborah Ramirez's sexual misconduct allegation against Brett Kavanaugh is reportedly being ignored by the FBI. This alleged investigatory neglect is now being criticized as the much ballyhooed law enforcement agency conducts a background investigation in miniature of the embattled Supreme Court nominee.
According to a Sunday night report by Jane Mayer and Ronan Farrow in the The New Yorker, the classmate–still anonymous as of this writing–has reached out to the FBI on several occasions only to be frustrated and ignored at every turn.
Ramirez has accused Kavanaugh of thrusting his penis into her face while she was unaware and inebriated during a drinking game at some point in the 1983-84 academic school year while both her and Kavanaugh were freshmen at Yale University.
According to Ramirez, she was so shocked by Kavanaugh's alleged exposure that she immediately struggled to extricate herself from the situation and pushed Kavanaugh away–and that at that point, Kavanaugh forced her to touch his penis without her consent.
The classmate in question is attempting to offer their own recollection of having heard about the incident in question within hours–or a day or two at most–after it happened. The New Yorker piece notes:
The classmate, who asked to remain anonymous, recalled hearing about Ramirez's allegation either the night it happened or during the following two days. The classmate said that he was "one-hundred-per-cent certain" that he had heard an account that was practically identical to Ramirez's, thirty-five years ago, but the two had never spoken about it.
This testimony could prove crucial to any FBI investigation–particularly due to the classmate's claim that the incident was never discussed with Ramirez at any point in the past.
The latest Mayer-Farrow bombshell doesn't contain a timeline of when this classmate attempted to contact the FBI but notes multiple instances of such attempts–all of which apparently came up short. The piece goes on to note:
[W]hen he reached out to a Bureau official in Washington, D.C., he was told to contact the F.B.I. field office nearest his home. When he tried that, he was referred to a recording. After several attempts to reach a live person at the field office, he finally reached an official who he said had no idea what he was talking about. At this point, he went back to the official at the F.B.I.'s D.C. headquarters, who then referred him, too, to an 800-number tip line. (He eventually left a tip through an online portal.)
The unnamed classmate then rubbished the seemingly limited scope and resources being applied to the FBI's re-opened background check of the controversial Supreme Court nominee. He said, "I thought it was going to be an investigation, but instead it seems it's just an alibi for Republicans to vote for Kavanaugh."
That same classmate also noted that multiple other Yale classmates from the time had come forward to him personally with information said to corroborate Ramirez's account–but that they had not been contacted by the FBI either. Currently unclear, however, is the extent to which these additional classmates have reached out to the FBI with their alleged stories, if at all.
During an unprecedented Fox News interview last week, with spouse at his side, Kavanaugh categorically denied the Ramirez allegation, saying, "If such as thing had a happened, it would've been the talk of campus."
If the latest allegations are on point, it may have been exactly that.
[image via ANDREW HARNIK/AFP/Getty Images]
Follow Colin Kalmbacher on Twitter: @colinkalmbacher
Have a tip we should know? [email protected]