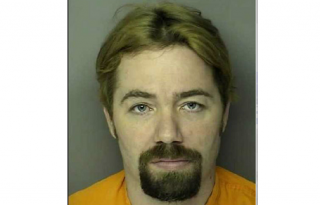 The trial of Sidney Moorer, who, along with his wife Tammy, is charged with kidnapping a woman in December 2013, began on Monday. Moorer allegedly lured Heather Elvis to a location in South Carolina against her will and took her, after an affair between the two had ended, Myrtle Beach Online reported. Assistant solicitor Martin Spratlin said in his opening statement that Moorer "set a trap" for Elvis.
Witnesses have already testified that after the relationship between Elvis and Moorer ended in October 2013, Elvis showed up for work with a black eye, giving different excuses for how she suffered the injury. They also said that Elvis was afraid of Tammy Moorer, who they said had harassed Elvis over the phone.
Elvis remains missing, and the Moorers had initially been charged with her murder. Those charges were dropped in March of this year, but prosecutors have the option of reinstating them, should it be deemed appropriate.
Have a tip we should know? [email protected]