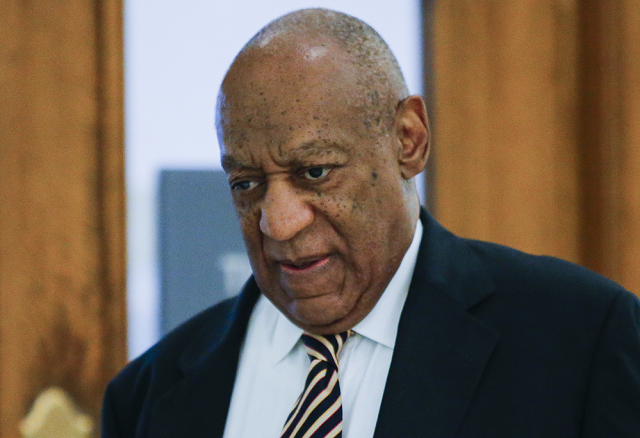 Comedian Bill Cosby is on trial for sexual assault, but you can't watch it. This court battle is being fought out in Pennsylvania, where judges can prohibit broadcasts inside and next to the courtroom. Even photographs can theoretically be forbidden. There are exceptions to the rule, like naturalization proceedings, but obviously, this situation doesn't fit that bill.
When jury selection began in mid-May, Montgomery County Judges Thomas DeRicci and Steven O'Neill pointed out that even tweets are prohibited inside the courthouse. Officials are keeping an eye on online activity, so anyone caught breaking the rule might get a fine, or even thrown behind bars in summary incarceration. Reporters can't even step outside briefly to update social media followers because people who leave won't be allowed back in.
It is understandable that a case like this would attract significant attention from the public and media. Over 50 women have stepped forward with claims of sexual assault against the 79-year-old comedian, but while there have been a barrage of lawsuits, the vast majority of allegations haven't made it to criminal court, usually because of statutes of limitations. The Pennsylvania trial, which begins Monday, is the exception: Andrea Constand, 44, says Cosby drugged and sexually assaulted her in 2004 when she visited his home in Elkins Park, Pennsylvania.
The comedian faces one count of aggravated indecent assault. If convicted, he could spend up to 10 years in prison.
He has denied all allegations.
Have a tip we should know? [email protected]