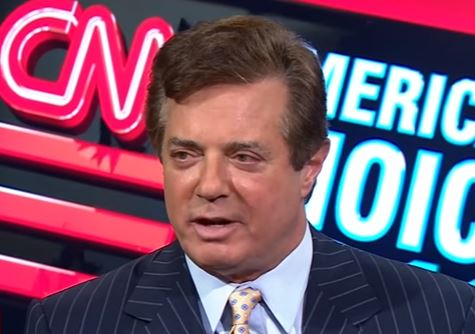 Cable news and the Twittersphere are abuzz after reports emerged that Paul Manafort's home was raided just before dawn late last month. 
FBI agents reportedly removed materials belonging to President Donald Trump's former campaign manager in accord with a wide-ranging warrant. The raid occurred just one day after Manafort voluntarily testified in front of the Senate Intelligence Committee. According to those familiar with the search, some of the materials confiscated had already been provided to Congress.
The pre-dawn raid was unannounced and is believed to signal that the FBI and Special Counsel Robert Mueller will not be treating Manafort, et, al. with kid gloves.
An FBI raid is a stunning development. Conducted pre-dawn and with no advance notice, this sort of raid nearly qualifies as psychological warfare. The message here: you're not as safe as you ever think you are, Mr. Manafort. State and law enforcement theatrics aside, such a raid is also legally significant. Any sort of raid requires a warrant by law. And since the warrant the FBI used was wide-ranging, this means the FBI had to produce fairly comprehensive probable cause and show it to a judge, who then had to sign off on both the warrant and the (again, wide-ranging) parameters.
Manafort is accused of … well, a lot. He is currently under at least two separate FBI investigations. One of the investigations is seemingly unrelated to the Russia story and concerns a possible Ponzi scheme involving real estate deals in Manhattan.
Another investigation focuses on his work for Russian oligarch Oleg Deripaska–work for which he was allegedly paid $10 million per year from 2006-2009 at least. Then there are accusations that Manafort was paid to influence U.S. opinion of Russia on behalf of former Ukrainian president Viktor F. Yanukovych and that Manafort then attempted to launder some of those funds. Members of Congress have suggested evidence exists to implicate Manafort beyond the circumstantial. In other words, the FBI and Mueller have a lot to work with.
So, what exactly could Manafort be facing down the road to justice?
The most likely avenue for stringing Manafort up by his own collection of ties remains the Foreign Agents Registration Act (FARA). Under FARA, each and every "agent of a foreign principal" is required to register with the Department of Justice unless they are exempt. A non-exempt foreign agent's failure to register under FARA qualifies as a crime.
Contained at 22 U.S.C. §611, FARA defines an "agent of a foreign principal" as:
"(1) any person who acts as an agent, representative, employee, or servant, or any person who acts in any other capacity at the order, request, or under the direction or control, of a foreign principal or of a person any of whose activities are directly or indirectly supervised, directed, controlled, financed, or subsidized in whole or in major part by a foreign principal, and…

(2) any person who agrees, consents, assumes or purports to act as, or who is or holds himself out to be, whether or not pursuant to contractual relationship, an agent of a foreign principal as defined in clause (1) of this subsection."
According to the law, as summarized by the Department of Justice (DOJ), an agent must register within ten days of agreeing to become an agent and before performing any activities for the foreign principal. Manafort reportedly did not do this in a timely manner as mandated by FARA. He only retroactively disclosed his work for a Ukrainian principal years later.
As the DOJ notes, other FARA violations include:
"[Failure to] keep accounts, mark informational materials, provide a congressional committee with a copy of the agent's most recent registration, and agreeing to a contingent fee based on the success of political activity…"
Whether Manafort faces liability on his initial failure to register or any of the other components is ultimately a decision for Mueller and his team. FARA's compliance unit typically tries to obtain voluntary compliance with the statute, which means enforcement actions are few and far between and violations are treated with a great deal of discretion.
But things are different now. And if Mueller pursues the FARA route, Manafort could face felony charges.
As law professor Jonathan Turley notes, application of FARA has been fairly spotty. But that's no reason to expect Mueller and his team will be hamstrung by past administrations' inconsistent use of the law–rather, the opposite tends to make more sense under the present circumstances.
A law's arcaneness or hitherto infrequent use doesn't minimize its utility or importance. In fact, a recent report issued by the DOJ's Office of the Inspector General focuses on the unique nature of FARA charges–namely how there haven't been much of any–and strongly suggests FARA prosecutions will be ramped up in coming years.
So, in one sense, FARA charges against Manafort could very well be forthcoming. The most likely turn of events, however, is that the FBI and Mueller will attempt to build an airtight case against Manafort–a piece of low-hanging fruit if ever there was one–and then put the screws to him with the hopes of him giving up bigger and juicier targets in Team Trump's orbit.
[image via screengrab]
Follow Colin Kalmbacher on Twitter: @colinkalmbacher
Have a tip we should know? [email protected]