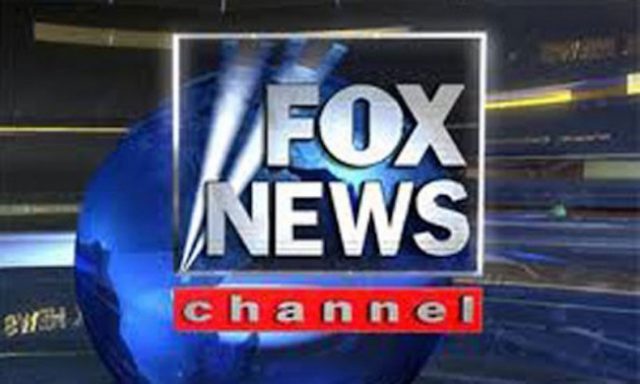 The latest chapter in the matter of the Seth Rich murder conspiracy story came out late Monday night, in the form of court filings by 21st Century Fox, Fox News, reporter Malia Zimmerman, and Trump-supporter Ed Butowski. The filings are motions to dismiss the defamation case brought by Rod Wheeler, an investigator Fox News used as a key source in an article they published about Rich's murder. Rich was a former staffer with the Democratic National Committee who was killed last year. While officials said the incident appeared to be a robbery gone bad, the Fox story, relying on quotes attributed to Wheeler, said that Rich had been in communication with WikiLeaks, and that he may have been killed for leaking information from the DNC. Wheeler claims that he never provided the quotes in the article.
Even the accounts of the defendants show that the reporting in the article was a little sketchy, but not to the degree that Wheeler has much of a case.
Butowski's motion focuses on the background of the Seth Rich story, and how Wheeler worked with Zimmerman, providing information from his investigation. It basically admits that Zimmerman took liberties in attributing a quote to Wheeler, but that Wheeler allowed this. At no point in the motion is that claim fully supported, and the language that Wheeler supposedly used is less conclusive than what appeared in the Fox News article.
In the Fox News article, Wheeler is quoted as saying:
My investigation up to this point shows there was some degree of email exchange between Seth Rich and Wikileaks.
And:
My investigation shows someone within the DC government, Democratic National Committee or Clinton team is blocking the murder investigation from going forward. That is unfortunate. Seth Rich's murder is unsolved as a result of that.
What Wheeler did say, according to the court filing, is, "I do strongly believe that the answers to who murdered Seth sits on his computer on a shelf at the D.C. Police or FBI headquarters!" Also:
It's time that the FBI immediately conduct a full and thorough investigation to not only the death and who caused the death of Seth rich but those that he was involved with and others regarding the Democratic national committee.
Wheeler also confirmed to a Washington D.C. local Fox reporter that he had sources at the FBI who said they had information that could link Rich to WikiLeaks, court documents say.
The difference, of course, is between speculating that something happened based on what someone else said, and declaring first hand that it's true.
Butowski's motion aims to justify this, but the details don't quite add up. First, he says that Wheeler approved drafts of the articles that had the quotes that are at issue, which, if true, would exonerate everyone involved. However, right after this, he says:
Wheeler then explained that he could not provide a quote, but a blurb on the topic, apparently authorizing Zimmerman to craft a quote
The motion doesn't explain how Wheeler authorized the crafting of a quote when he said he couldn't provide one.
Butowski's motion makes it seem like Zimmerman, in writing her Fox News article, stretched Wheeler's words just a tad, making it seem like he himself viewed evidence that he was only told about by a source, and attributing a conclusion that Wheeler may personally believe, but stopped short of declaring definitively.
Of course, while the facts might make Fox News look bad, the law is still on their side.
Indeed, a separate motion from Fox, Fox News, and Zimmerman, argues that even if the quotes in the article weren't completely accurate, they still don't amount to defamation. It says that even if the article got Wheeler's words wrong, it still "accurately captured 'the substance, the gist, the sting' of the views he publicly expressed at the time," which is enough to satisfy a legal standard for accuracy. Additionally, even if the quotes were false, Fox argues that they're not defamatory because they don't attribute any attitude to Wheeler that he doesn't have.
Both motions describe how after the article ran, Wheeler went on Sean Hannity's show and discussed the Rich murder. Not only did he not take issue with the story, he supported the alleged WikiLeaks connection by explaining how his source, a "credible" federal investigator, saw the computer and case file. Based on information from that source, Wheeler said, "it's very consistent for a person with my experience to begin to think well perhaps there were some email communications between Seth and Wikileaks."
So Fox's story probably wasn't 100 percent accurate, but they did retract it. Still, under the law it probably doesn't matter. Wheeler has said in public and to Zimmerman that he believes there was a connection between Rich and WikiLeaks, and that law enforcement officials weren't being completely open with their investigation. As a result, the article didn't project any attitude onto him that didn't already exist, so it's difficult to imagine that it was harmful.
In addition to the assertions regarding Wheeler's allegations, Fox claims that this case shouldn't even be heard in court at all, saying that it falls under an arbitration clause in Wheeler's contract.
In response to Fox's motion, Wheeler's attorney Douglas Wigdor told LawNewz.com:
Fox's effort to compel this legal proceeding into a confidential arbitration process is an attempt at keeping people in the dark on what now is a matter of serious public concern.  We are confident that our client will ultimately be vindicated in a public court of law that will expose how Fox and the individually named defendants created fake news in an attempt at diverting attention away from the Russian hacking scandal.
FNC Motion by LawNewz on Scribd
2 Memorandum of Law in Support of Motion by LawNewz on Scribd
Have a tip we should know? [email protected]