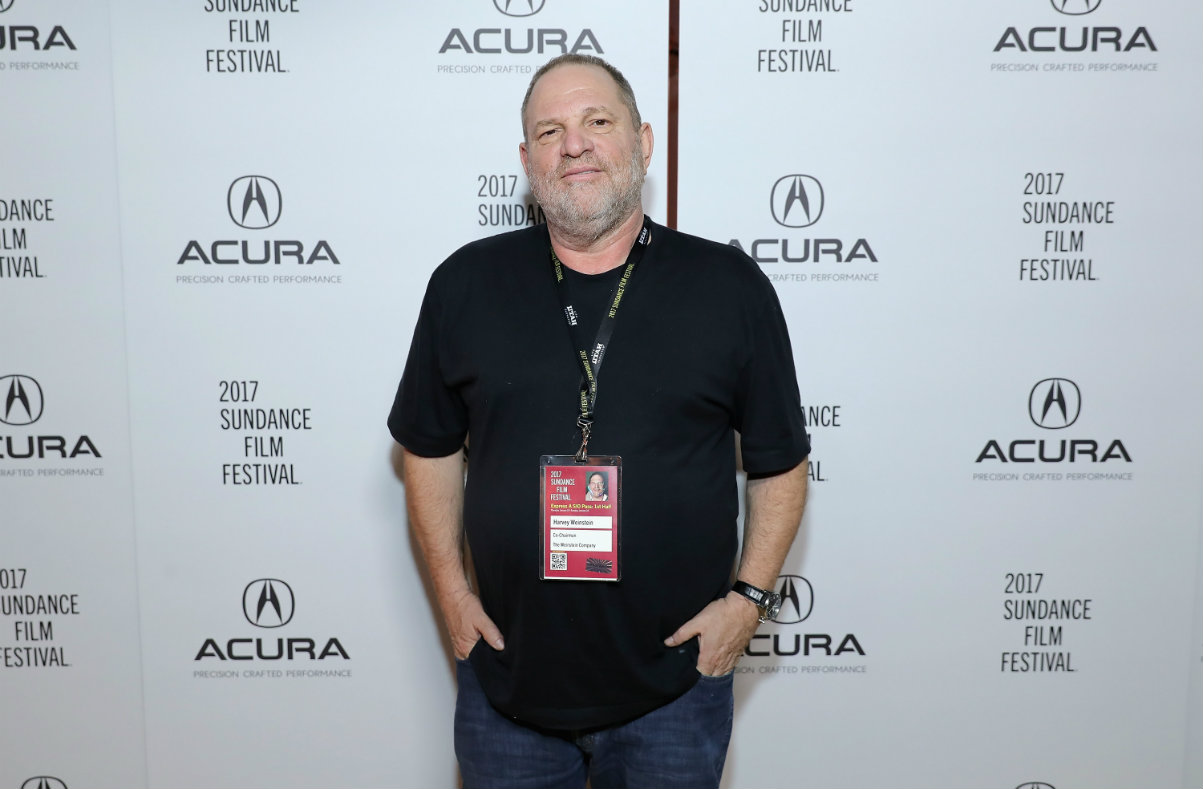 After months of investigation, and dozens of public accusations, disgraced movie mogul Harvey Weinstein is expected to turn himself in to New York police on Friday for sexual assault charges, according to sources cited by The New York Daily News. One of the alleged victims: Lucia Evans.
She played a pivotal role in Weinstein's downfall, as one of the first women to publicly speak out against him. Evans told The New Yorker in an October 10 report that he forced her to perform oral sex on him in 2004.
Evans is now a marketing consultant, but back then, she was trying to become an actress. A student at Middlebury College, she met Weinstein at an upscale club in Manhattan the Summer before her senior year, and she gave him her number. In the interview with The New Yorker, Evans she said had reservations: She had heard rumors about him, and he also called her late at night. Nonetheless, she felt relieved after showing up to a meeting at the Miramax office, and saw that a female casting executive was present.
In her account, things devolved. She and Weinstein ended up meeting alone in an office. He badmouthed her, saying she needed to lose weight to be on Project Runway. Then he sexually assaulted her, pulling out his penis, and pulling her head down, Evans said.
"I said, over and over, 'I don't want to do this, stop, don't,' " she said. "I tried to get away, but maybe I didn't try hard enough. I didn't want to kick him or fight him."
He overpowered her, she said. "I just sort of gave up. That's the most horrible part of it, and that's why he's been able to do this for so long to so many women: people give up, and then they feel like it's their fault."
She said that after this, Weinstein displayed no "emotion" and acted like it was no big deal. Evans said the event contributed to an eating disorder, problems in relationships, and suffering schoolwork. Her roommates even recommended she see a therapist because they believed she was going to take her own life, she told The New Yorker.
After the publication of her interview, Evans wrote on Twitter to request privacy for her family.
I just hope that my story and the other brave women who came forward can stop him from making other women feel powerless. https://t.co/i3VSmAofuQ

— Lucia (@luciaioevans) October 10, 2017
Friends -your support means the world. Keep it coming. Media -I will not be doing interviews at this time. Pls respect my family's privacy.

— Lucia (@luciaioevans) October 11, 2017
Dozens of women, both actresses and staffers, have stepped forward with claims against Weinstein. It is unclear if other charges are forthcoming against the mogul. Weinstein's attorney Benjamin Brafman declined to comment in the Daily News story.
"Any allegations of non-consensual sex are unequivocally denied by Mr. Weinstein," a Weinstein spokesperson told Law&Crime in past stories about other sexual assault allegations.
Note: This article has been updated with some supplementary information from Evans' Twitter account.
[Image via Neilson Barnard/Getty Images for Acura]
Have a tip we should know? [email protected]