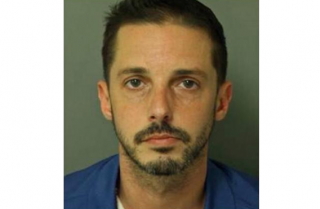 Authorities say that a white man in North Carolina shot and killed a black man in his neighborhood early Sunday, the Associated Press reported. According to the Raleigh Police Department, Chad Cameron Copley, 39, was standing in his garage when he fired a shotgun, hitting Kouren-Rodney Bernard Thomas, 20. Thomas was later pronounced dead at a hospital.
Police reportedly released 911 recording of calls that came in soon before the shooting. The first caller was a man who said, "We've got a bunch of hoodlums out here racing," and, "I am locked and loaded. I'm going outside to secure my neighborhood." He hung up after the operator asked for his address. A female called 911 seven minutes later, giving the operator the address of what police later learned was Copley's home. She handed the phone to a man who reportedly sounded like the first caller. The man told the operator, "We have a lot of people outside of our house yelling and shouting profanity. I yelled at them 'please leave the premises.' They were showing firearms so I fired a warning shot." He added, "And, uh, we got somebody that got hit."
When the operator asked who was outside, the man said, "There's black males outside my freaking house with firearms."
Police spokeswoman Laura Hourigan told the AP that the law prevented her from identifying the 911 callers. She did confirm that Thomas was black.
Copley was arrested hours later and has been charged with murder. He appeared in court on Monday, where a judge denied bail.
Have a tip we should know? [email protected]