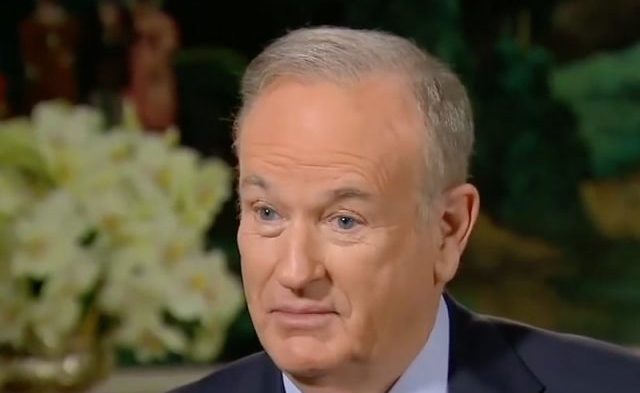 Back in October, Bill O'Reilly was poised to sue an ex-New Jersey Assemblyman who wrote a Facebook post alleging that the former Fox News host harassed his ex-girlfriend, who worked at the network. Michael Panter described how when he was dating the woman, she talked about how O'Reilly would ask her out. He also recalled alleged late night phone calls that O'Reilly made to her. The post also described an alleged phone call from O'Reilly, asking the woman to get him dirt on another woman who had made a claim against him. Panter said he was posting this because, unlike his ex, he's not bound by a nondisclosure agreement. O'Reilly denied all wrongdoing, and threatened to sue Panter for defamation. So where's the lawsuit?
O'Reilly did file a summons and notice against Panter in New York state court, seeking $5 million in damages for defamation. Of course, a summons and notice is not the same as an actual complaint, it's simply meant to require the defendant to respond before a complaint is filed. Panter did respond, by removing the case to federal court, noting in his court filing that he was never even served with O'Reilly's state court notice. He also filed a civil cover sheet. That was back on November 22, and still no complaint has been filed in this case.
Law&Crime reached out to O'Reilly's lawyers, asking if they still intend to move forward with the lawsuit, but they have not responded.
Panter, meanwhile, is preparing for battle.
In an updated version of his Facebook post, Panter linked to a GoFundMe campaign to raise money for legal expenses. He hired Lisa Bloom's law firm to represent him. He is also considering bringing a case of his own against O'Reilly. In a statement, Panter said:
I am speaking the truth, and expect my account to be fully corroborated.

His actions give me a small sense of what victims must feel when speaking up against powerful men, and why more men hesitate to do so.

I spoke up, and hope I'll be supported as I've supported others.

After discussing this matter with a leading firm, I believe there is a strong basis to bring defamation claims against Mr. O'Reilly.

Since I am not seeking personal gain, any recovery would be devoted to groups supporting victims of sexual harassment and abuse.

It is my hope that course of action will not be necessary, and these matters can be more amicably resolved.
[Image via screengrab]
Note: An earlier version of this article said that it was O'Reilly and his lawyers who filed a civil cover sheet in federal court, not Panter. This article has been updated with the correct information.
Have a tip we should know? [email protected]