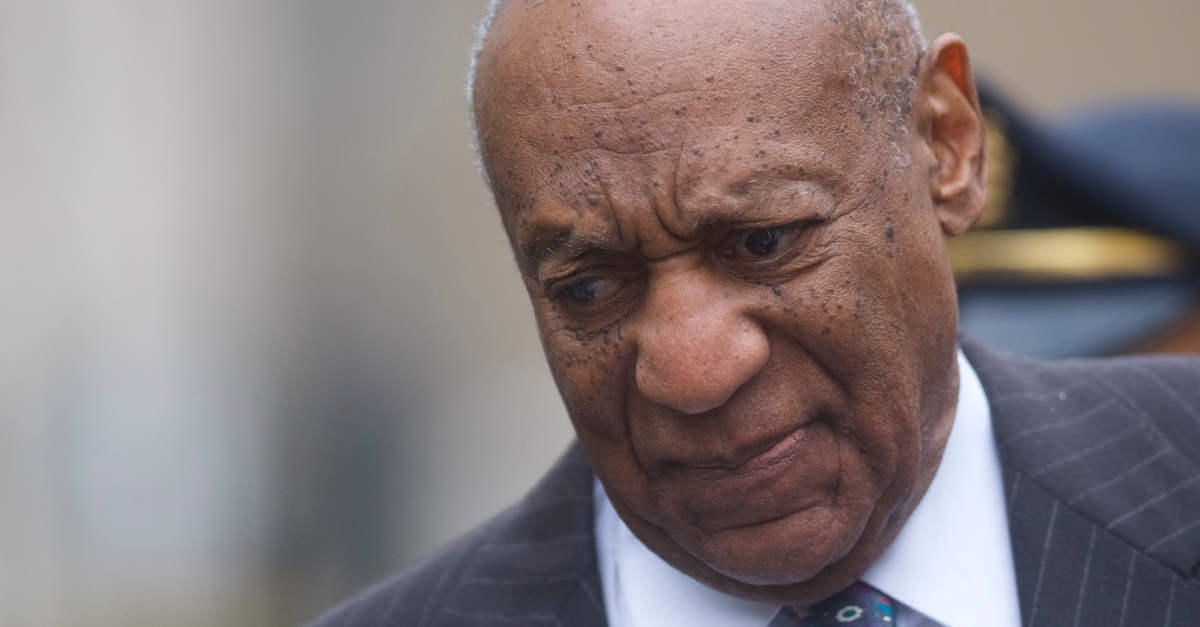 Comedian Bill Cosby, 81, is scheduled for sentencing Monday in his conviction for sexually assaulting former Temple University employee Andrea Constand.
1. He faces up to 30 years in prison
Cosby was found guilty in April on three counts of aggravated indecent assault. Each charge carries a maximum sentence of 10 years in prison. Assuming Montgomery County Judge Steven O'Neill sentences him consecutively, he could spend up to three decades behind bars.
2. "Sexually Violent Predator"
As part of the sentence, O'Neill will decide whether to designate Cosby a "sexually violent predator." The Pennsylvania Sexual Offenders Assessment Board recommended in July that the comedian be classified as such. This means they believe he has a mental abnormality or personality disorder that makes him more likely to commit predatory sexually violent acts, according to the board. He would have to submit to treatment for his behavior.
Dozens of women have publicly accused Cosby of sexual misconduct, up to and including rape. Only Constand's allegation has been adjudicated in criminal court, with the others being unprosecutable because of statutes of limitations.
3. This isn't over, as far as he is concerned
Cosby continues to deny all allegations of abuse. He revamped his legal team over the summer, replacing lawyers Tom Mesereau and Kethleen Bliss with Joseph P. Green and later Peter Goldberger. Whatever sentence he gets, he will likely attempt to overturn the guilty verdict later on.
4. Pay attention to how the defense interacts with O'Neill
Something to think about is how Cosby's team interacts with the judge. He refused to recuse during the trial when the defense protested that his wife was a sexual assault victims advocate. The defendant's wife Camille Cosby accused him of bias in a complaint filed last Monday with the Pennsylvania Judicial Conduct Board.
"My husband was improperly prosecuted in a trial presided over by an unethical judge who seeks to compound his unethical behavior by sentencing Bill Cosby, now 81 years old and unsighted, for a charge that the former DA and the judge's rival, Mr. Castor, determined was unwarranted and would never be prosecuted," she wrote in a statement.
Montgomery County District Attorney Kevin R. Steele prosecuted Bill Cosby of the 2004 sexual assault, but his predecessor Bruce Castor declined to pursue the allegation.
5. No cameras allowed in the courtroom
Law&Crime columnist Elura Nanos will be in court Monday to provide a first-hand account of what goes on.
[Image via Mark Makela/Getty Images]
Have a tip we should know? [email protected]