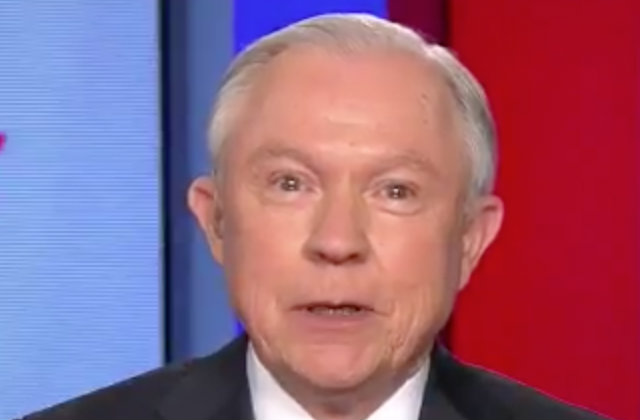 Attorney General Jeff Sessions and Donald Trump don't agree when it comes to young immigrants shielded by an Obama-era directive. Sessions, who appeared Sunday on This Week, reemphasized the president's policy that deportation will focus on people who commit crimes in the states, but he didn't think DREAMers should necessarily get more protection from removal.
"So they can rest easy?" host George Stephanopoulos said about young immigrants benefitting from DACA.
"We'll see," said Sessions, who pointed out Homeland Security, not the Justice Department, had primary jurisdiction. "I believe that anyone who enters the country unlawfully is subject to being deported. However, we've don't have the ability to roundup everybody and there's no plans to do that."
President Barack Obama started the Deferred Action for Childhood Arrivals (DACA) program in June 2012. This gives certain protections to immigrants who entered the country before 1) their 16th birthday, and 2) June 2007.
Despite criticizing it on the campaign trail, current POTUS Trump has softened his tone about the policy. He told The Associated Press in a Friday interview that beneficiaries should "rest easy," and that he "not after the dreamers, we are after the criminals."
DACA beneficiaries are called DREAMers, after proposed legislation that would have had the same effect.
[Screengrab via ABC]
Have a tip we should know? [email protected]