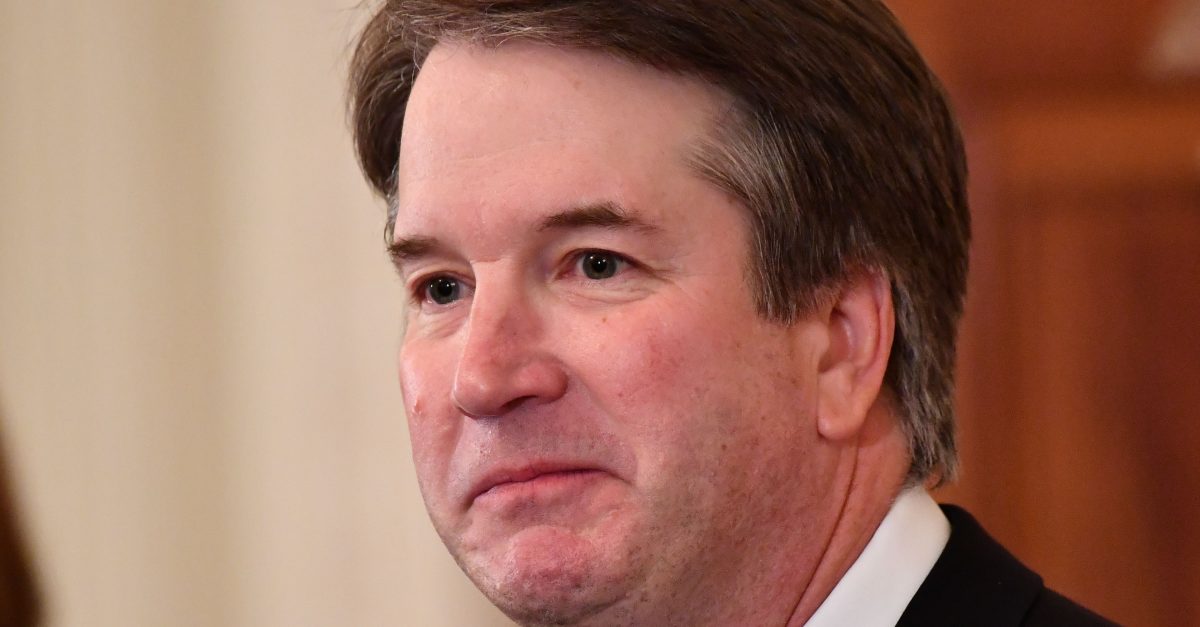 Famed Watergate whistleblower John Dean is set to testify as an outside witness against Supreme Court nominee Brett Kavanaugh during next week's confirmation hearings.
The Washington Post's Seung Min Kim broke the news late Thursday via Twitter. She noted:
!! One of Senate Democrats' outside witnesses for Kavanaugh hearing next week:

Mr. John Dean
Former White House Counsel
President Richard M. Nixon

— Seung Min Kim (@seungminkim) August 30, 2018
Dean is widely revered for his role in coming clean about the myriad violations of law committed during the Nixon administration. Many observers and historians credit Dean's congressional testimony with Richard Nixon's eventual resignation.
His reputation as a truth-teller could come in handy for outnumbered Senate Democrats–while public opposition to Kavanaugh's confirmation is tracking at nearly unheard of levels, Democrats would still need at least one (and possibly two) GOP defectors in order to stop Kavanaugh from a lifetime appointment to the nation's high court.
The Dean announcement may explain why Senate Judiciary Chair Chuck Grassley (R-IA) recently vented to Senator Dianne Feinstein (D-CA) about who was given access to Kavanaugh's "restricted" records.
In a letter to Feinstein, Grassley wrote:
I have therefore become concerned about how Committee Confidential documents are being handled. As I have explained over and over, these documents may contain highly sensitive information — including personal privacy information that could be very damaging if released — that federal law excludes from public access.
Dean's public stature and potential knowledge of Kavanaugh's closely-guarded secrets could prove embarrassing to the GOP as they rush to move the Trump nominee's confirmation forward.
Dean has been critical of the Trump White House before, however, so his anticipated criticism of Kavanaugh might fall on deaf ears. In an interview with CNN's Anderson Cooper in May, Dean accused Trump himself of obstruction for allegedly leaking special counsel Robert Mueller's preferred questions for the president. Dean said:
The very fact that the questions are out there, my first reaction, suggesting it could be an act of obstruction just to have released these questions.Well, to try to somehow disrupt the flow of information.
The Watergate hero continued, "The tipping off a witness in advance to what the question was going to be…it appears to me more that these are questions somebody wrote down after listening to someone else than necessarily the questions that were designed by the prosecutors."
Kavanaugh's confirmation hearings are scheduled to begin next week.
[image via MANDEL NGAN/AFP/Getty Images]
Follow Colin Kalmbacher on Twitter: @colinkalmbacher
Have a tip we should know? [email protected]