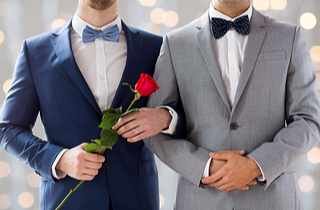 A religious Minnesota couple who run a video production company are suing the state's Attorney General and the Department of Human Rights Commissioner, claiming that the Minnesota Human Rights Act (MHRA) violates their First Amendment rights to free speech and religion.
Carl and Angel Larsen are religious Christians, and market their business as inspired by God. Their company, Telescope Media Group (TMG), started in 2008 and gets its name from the words of a theologian who said that "God created the universe to magnify His glory the way a telescope magnifies stars." Their website says, "We want to magnify Christ like a telescope." As mentioned in their complaint, they market themselves as aiming "to make God look more like He really is through our lives, business, and actions."
The Larsens believe that marriage should be between a man and a woman, due to their religious beliefs. The MHRA says that businesses cannot refuse service to customers based on sexual orientation. Since Minnesota legalized same-sex marriage in 2013, the Larsens claim that the MHRA forces them to provide services against their will. They claim that "they gladly work with all people," regardless of sexual orientation, but only for occasions that are consistent with their principles.
While TMG currently does not advertise services for weddings, their complaint says that they are planning to do so, but cannot, as long as the MHRA forces them to provide services for gay weddings if requested. In the meantime, they are putting their plans for producing wedding videos on hold. The law states that anyone found to be in violation of the MHRA can be convicted of a misdemeanor. They claim that if it wasn't for this law, they would have already started advertising wedding services.
In their complaint, the Larsens say that their video production is akin to speech, so the MHRA is violating their First Amendment rights by either forcing them to remain silent, or forcing them to engage in speech where they would prefer to be silent. They also allege that the law violates their religious rights under the First Amendment by compelling them and their business to support activity that is contrary to their beliefs.
The Larsens are asking the federal court in Minnesota to deem the MHRA unconstitutional, and prohibit its enforcement.
Kevin Lindsey, the Commissioner of the Minnesota Department of Human Rights, said, "This lawsuit is part of a pattern of nationwide litigation that is now aimed at eroding the rights of LGBTQ Minnesotans," in a statement obtained by The St. Cloud Times. "The Administration is committed to ensuring that all individuals within the LGBTQ community are treated fairly and with respect."
Telescope Media by LawNewz on Scribd
[Image via Shutterstock]
Have a tip we should know? [email protected]