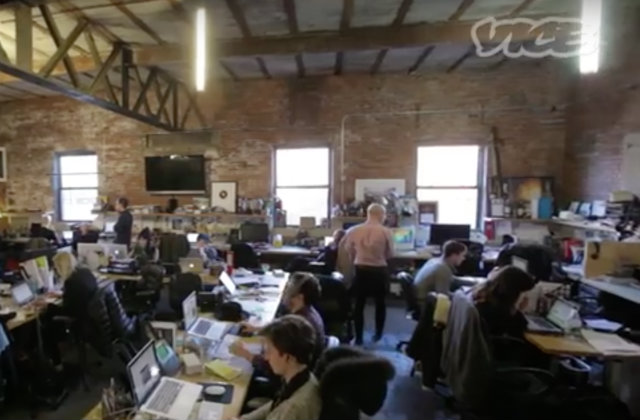 Over the years, VICE faced its share of misconduct claims. The outlet settled with four women over the years in sexual harassment and sexually charged defamation allegations, according to a New York Times report on Saturday. Even president Andrew Creighton was accused of wrongdoing. Supplemental interviews with over 100 current and ex-employees revealed that the company fostered a frat boy atmosphere hostile to women.
In one claim of sexual and racist harassment, former VICE journalist Joanna Fuertes-Knight, who is mixed-race, said that producer Rhys James asked her about the color of her nipples and if she had sex with black men. The company settled with her in January for $24,000. As part of the agreement, both VICE and James denied liability. Fuertes declined to comment because she is under a confidentiality agreement. James didn't respond to the Times request for comment.
In another dispute, freelance writer Jessica Hopper said she interviewed the rapper Murs for a February print issue. He asked to have sex with her. She declined, but her answer was changed to "Yes" in the published version of the article. Backed by attorneys, Hopper got a $25,000, and Vice printed a retraction and apology.
"The editor of the piece at that time has not been with the company in a decade," VICE told the Times in a statement. "Ms. Hopper was right to call us on our conduct at the time, and we are still ashamed of it."
Hopper declined to comment on the settlement's existence, but said this about the outlet: "People marveled at their ability to make their own rules and blindly disregard everyone else's."
Former employee Martina Veltroni also settled with the company in an unreported amount after she made several claims against former VICE News head Jason Mojica. He allegedly retaliated against her after they had a relationship. She also declined to comment on this story. Mojica, who faces other sexual harassment allegations and recently lost his job, denied the retaliation accusation.
Creighton agreed in 2016 to pay a woman $135,000 after she claimed she was fired after turning down a relationship with him. Her name wasn't revealed because she asked the Times not to release it for privacy's sake. She declined to comment on the story.
In a statement, VICE owned up to mismanaging a work environment hostile to women.
"Listening to our employees over the past year, the truth is inescapable: from the top down, we have failed as a company to create a safe and inclusive workplace where everyone, especially women, can feel respected and thrive. Cultural elements from our past, dysfunction, and mismanagement were allowed to flourish unchecked. That includes a detrimental 'boy's club' culture that fostered inappropriate behavior that permeated throughout the company," said the statement.
[Screengrab of VICE offices via VICE]
Have a tip we should know? [email protected]