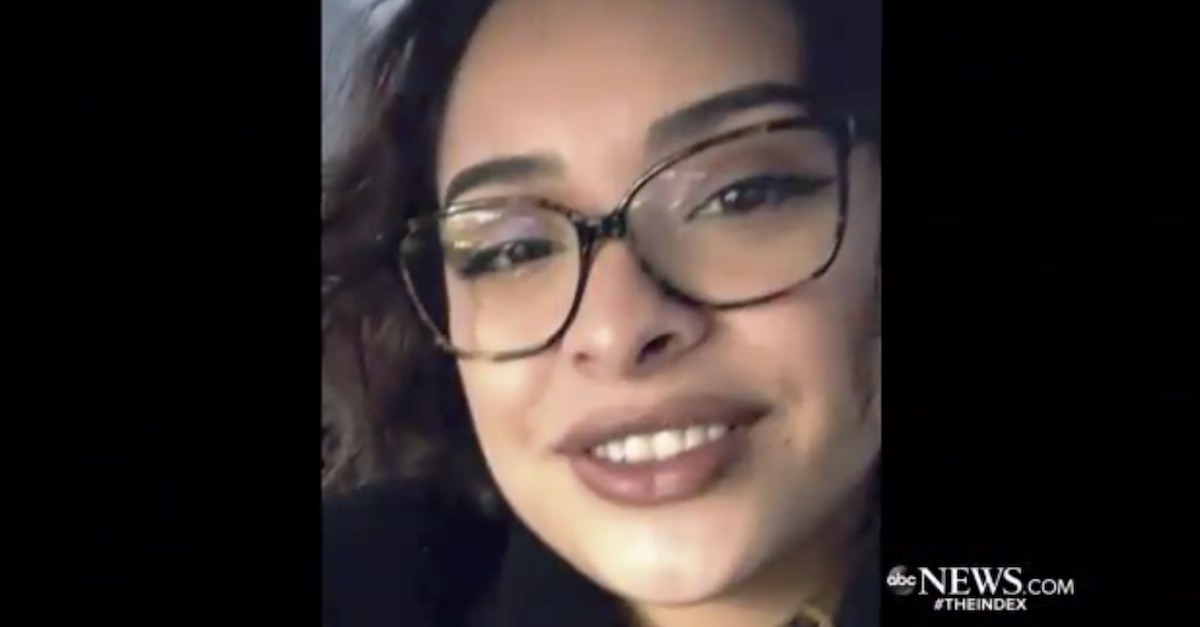 We learned on Tuesday that an ex-boyfriend, but not the most recent ex-boyfriend, of Valerie Reyes was arrested in connection with her death. Authorities announced that Javier da Silva, a 24-year-old Venezuelan-Portuguese dual citizen who was overstaying his visa in Queens, N.Y., had been arrested for Reyes' kidnapping and death.
Da Silva is now pictured for the first time, and the Instagram account @igotavisual (belonging to Javi da Silva) identifies him with Reyes. The photo, posted on Feb. 8, 2018, shows the two together in a CVS. The caption simply said, "Val."
Reyes was last seen on Jan. 29 and NYPD sent out an alert on Jan. 31 reporting her as missing.
Da Silva's account reflects what you might see from many others on Instagram, including artistic shots with apparent photo editing. Many of da Silva's photos are selfies, a few show family members and one of them shows Reyes.
Police announced Tuesday that they discovered that da Silva used Reyes' ATM card in New York. The investigation reportedly included watching more than 100 hours of surveillance video, social media analysis, and witness interviews.
Law enforcement experts with decades of experience investigating murders said from the start that the nature of the killing seemed "interpersonal" and that Reyes' killer was known to her. The victim's mother Norma Sanchez even said that she had a conversation with her daughter the night before she disappeared. She said that Reyes feared that she would be murdered but didn't say by whom.
"She didn't mention anything. She didn't mention no one specific," Sanchez said. "She just mentioned, 'I'm really, really scared. I'm paranoid, mommy. I'm getting anxiety attacks.'"
"I'm afraid someone is going to murder me," she recalled her daughter saying.
According to CBS, da Silva has confessed to putting packing tape over Reyes' mouth and disposing of her body in the suitcase, but said he did so after they had sex at her apartment and Reyes fell and hit her head.
Then he allegedly left the suitcase on the side of a road in the affluent Greenwich, Connecticut.
One piece of evidence police are surely looking at would be the suitcase. If, for example, they found that the suitcase belonged to da Silva that would help prove premeditation.
Reyes' mother said that Reyes supported da Silva while his mother was dying of cancer. She recalled da Silva being "really pushy" and the type who "wouldn't take no for an answer."
"[M]y daughter started getting really frustrated with him, and it ended quick," she told CBS New York's Tony Aiello. She said they dated over eight months.
[Image via ABC News screengrab]
Have a tip we should know? [email protected]