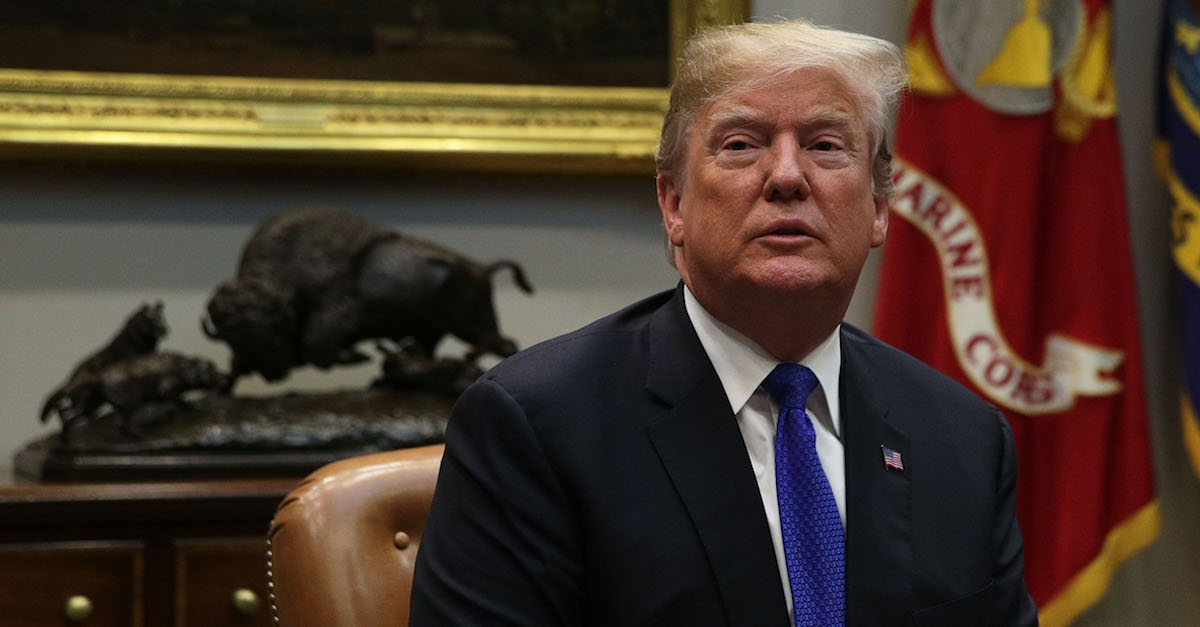 National security lawyer Bradley P. Moss has sent a formal letter on behalf of USA Today reporter Brad Heath to President Donald Trump urging him to exercise the same authority he used to release the controversial Nunes Memo to release the contents of the Carter Page FISA warrant.
Moss tweeted out that his firm would be sending a formal written request to Trump to declassify the Page FISA materials, asking there "Mr. President, will you act?"
BREAKING: we are sending to @realDonaldTrump today a written, formal request that he personally intervene and declassify the Page FISA materials, thereby sparing the FBI the resource-intensive process it laid out for the court as necessary.

Mr. President, will you act? https://t.co/h1ONjNxfgu

— Bradley P. Moss (@BradMossEsq) March 20, 2018
In the tweet, he linked to USA Today investigative reporter Brad Heath's story that a federal judge gave the Department of Justice until July 20 to "take the 'unprecedented' step" of releasing parts of the Page FISA applications through a Freedom of Information Act (FOIA) lawsuit.
Update: Federal judge gives DOJ until July 20 to take the "unprecedented" step of figuring out what parts of the Carter Page FISA applications it can make public in our #FOIA lawsuit.

— Brad Heath (@bradheath) March 19, 2018
Here's the story: Justice Department says it's considering 'unprecedented' public disclosure of Carter Page FISA application.https://t.co/vPI1AtbKVd

— Brad Heath (@bradheath) March 17, 2018
Moss sent the letter on behalf of Heath and the James Madison Project, a nonprofit seeking government transparency.
"Your decision to intervene and declassify the Nunes Memo led to greater transparency with respect to national security surveillance of a U.S. citizen, a subject that is rarely subject to public scrutiny through lawful means — but one that obviously is of tremendous public concern," he wrote.
"You alone retain the inherent constitutional authority to take this type of sweeping, lawful and historic action to increase transparency with respect to the FISA process," he added, asking Trump to allow the public access to classified materials so it can form a judgment about the FBI's actions.
Moss provided Law & Crime with a copy of the letter. You can read that in full below:
Letter to POTUS by LawNewz on Scribd
[Image source: Alex Wong/Getty Images]
Have a tip we should know? [email protected]