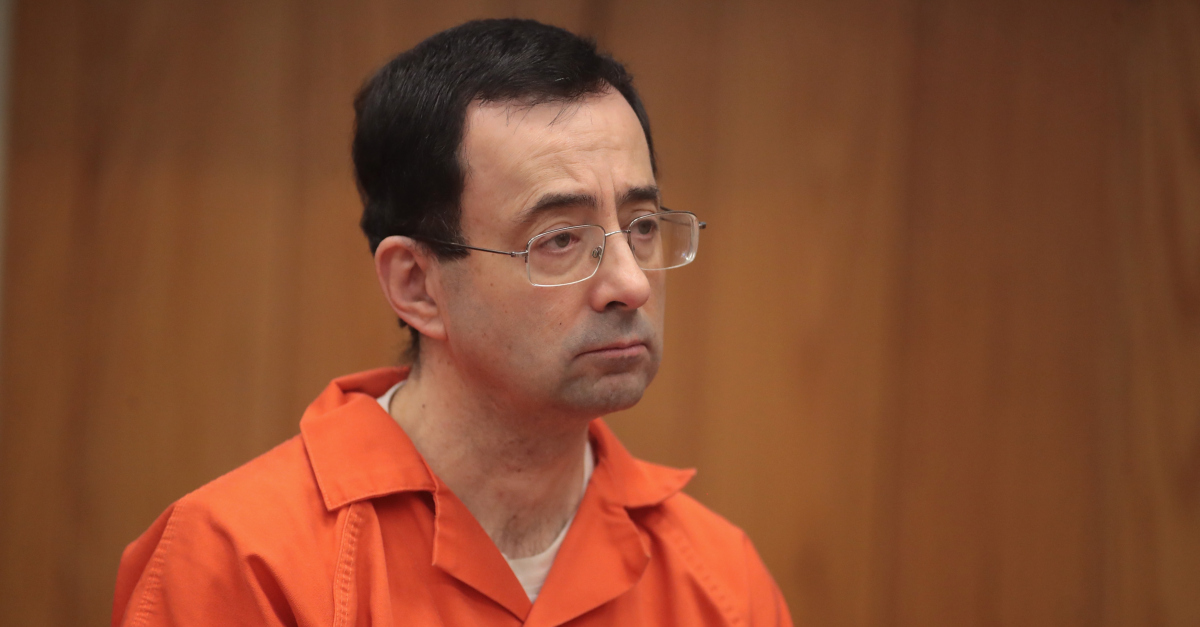 The U.S. Olympic Committee (USOC) announced Monday that it voted to start proceedings to revoke USA Gymnastics' (USAG) status as a national governing body in the sport. USOC CEO Sarah Hirshland suggested that a brand new organization might be necessary in the future.
"This is a situation in which there are no perfect solutions. Seeking to revoke recognition is not a conclusion that we have come to easily," said she said in a statement. "In the short-term, we have to work to ensure that USAG gymnasts have the support necessary to excel on and off the field of play. We are building plans to do just that. In the long-term, it will be the critically important responsibility of the recognized Gymnastics NGB, whether the existing organization or a new one, to lead gymnastics in the United States and build on the supportive community of athletes and clubs that can carry the sport forward for decades to come. We are prepared to identify and help build such an organization."
This may be the death knell of USA Gymnastics, after years of fallout from the Larry Nassar case. Prosecutors have said the sports doctor misused his position in the organization and Michigan State University to sexually abuse athletes and students during what were supposed to be legitimate medical procedures. He pleaded guilty to charges in Michigan, and in a federal child porn case. Most abuse allegations against him weren't adjudicated, but 156 women spoke or were represented at his sentencing in Ingham County.
Hirschland doesn't name Nassar in her letter to USAG athletes, but mentioned that some of them faced "unimaginably terrible situations."
The fallout from the sex abuse case left a huge black eye on both MSU and USA Gymnastics. Both organizations allegedly failed to provide proper oversight, while USA Gymnastics officials were also accused of fostering a hostile, high-pressure environment for athletes.
Attempts to reform that group from the top down have been, to say the least, problematic. President Kerry Perry was forced out in September, amid criticism. Her interim replacement Mary Bono only lasted four days on the job.
[Image via Scott Olson/Getty Images]
Have a tip we should know? [email protected]