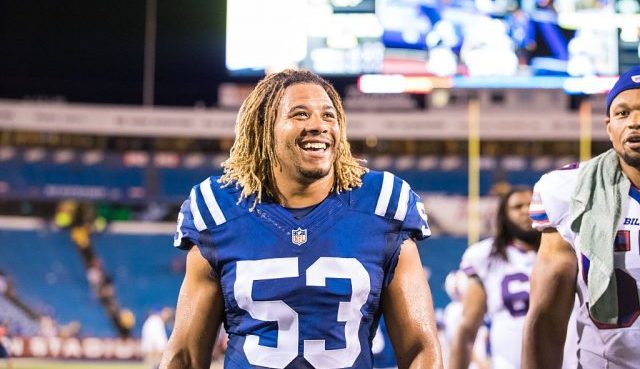 Prosecutors announced on Wednesday that they are charging Manuel Orrego-Savala with four felonies in relation to a fatal car crash where he was allegedly driving under the influence of alcohol. Indianapolis Colts' running back Edwin Jackson and Uber driver Jeffrey Monroe were killed when Orrego-Savala allegedly drove a truck into them while they stood outside Monroe's vehicle.
Orrego-Savala is facing charges of causing death while driving intoxicated and leaving the scene of an accident. He is also facing a federal case, as he is in the United States illegally, having been deported in 2007 and again in 2009. On Tuesday, federal prosecutors charged Orrego-Savala, who is from Guatemala, with illegal re-entry of a previously deported alien, which carries a possible 10-year sentence.
The U.S. Attorney's office said the federal case would come after the state case for the fatal crash reaches a conclusion.
Orrego-Savala has a previous conviction from 2005, when he pleaded no contest to allegations of two separate instances of driving while drunk.
As of Wednesday morning, Orrego-Savala was in police custody in Indianapolis.
President Donald Trump reacted to the deadly incident, saying it is "disgraceful," and using it to call upon Democrats to work towards stricter immigration laws.
[Image via Brett Carlsen/Getty Images]
Have a tip we should know? [email protected]