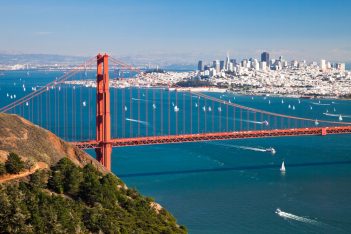 A lawsuit has been filed on behalf of an undocumented immigrant, accusing the city of San Francisco of violating its own sanctuary city laws when police officers allegedly turned the individual over to immigration officials for deportation proceedings.
According to a copy of the lawsuit obtained by LawNewz.com, Pedro Figueroa Zarceno claims he was contacted by the San Francisco Police Department in November 2015 and notified that his stolen car had been recovered.  Zarceno claims he was instructed by police officers to arrive at the impound lot to retrieve his vehicle on December 2, 2015.  After arriving at the impound lot, Zarceno claims he was directed to the nearest police station to obtain needed paperwork for his vehicle.
Upon arrival at the police station, the lawsuit claims Zarceno was detained and arrested by officers who discovered he had a federal immigration warrant out.  The lawsuit alleges the officers then contacted federal immigration officials and delayed Zarceno's "release" until federal immigration officers arrived at the police station.
The lawsuit claims the police officers effectively transferred Zarceno into federal custody, in direct violation of San Francisco's "Sanctuary Ordinance." The federal government then initiated deportation proceedings against Zarceno, that continue through to  the present day, according to the lawsuit.
Seemingly adding insult to injury, the lawsuit claims the department auctioned off Zarceno's car without notifying him or his family. The lawsuit was filed on Zarceno's behalf to bring "an end to Defendants' unlawful actions, practices, and policies, recognition that he was the victim of an unlawful arrest and detention, money damages for the injuries and lost wages that he has suffered, and restitution for his property."
Zarceno's attorney told Yahoo News she believed it was a "possibility" that the high profile nature of the involvement of an undocumented immigrant in the murder of Kate Steinle earlier that year may have influenced the officer's actions.
Update:
The communications director or the city of San Francisco issued a statement to LawNewz.com on Thursday:
"We'll obviously have to review the lawsuit before we can comment on it. That being said, San Francisco has strong policies in place to encourage victims and witnesses to report crimes without fear of being deported, which include our Sanctuary Ordinance. We will review the lawsuit, but rest assured the city remains fully committed to its Sanctuary Ordinance policy."
[image via screengrab]
Have a tip we should know? [email protected]