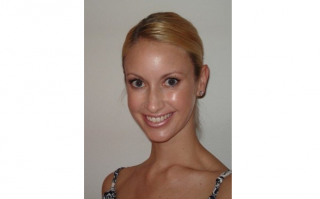 Two men are facing federal narcotics charges for alleged involvement in the drug death of a New York dermatologist. Marc Henry Johnson allegedly met up with Kiersten Cerveny on a night in October 2014, and brought her to the Manhattan apartment of James Holder. The federal complaint states that Johnson and Cerveny got to Holder's building at around 4:25am and while they were there, Cerveny had cocaine. Four hours after arriving at the building, law enforcement officials said, the men carried her to the entrance of the apartment building. Johnson called 911 and EMS found her in the doorway. She was pronounced dead at the hospital. The complaint stated that the cause of death was "among other things, her use of cocaine."
Cerveny was married to fellow dermatologist, Andrew Cerveny Jr., according to NBC4. They had three children. The doctor, who was a former beauty pageant queen from New Jersey, graduated from medical school at Tulane University, and had been an assistant professor of clinical dermatology at Cornell.
The New York Post reported that Johnson, a producer for HBO, had known Cerveny since 2009. After Cerveny's death, Johnson took time off from a show he was working on. The complaint states that Holder was a drug dealer who Johnson referred to as "Pepsi."
Both men were arrested Tuesday night by a team of Drug Enforcement Administration agents and the NYPD. They are expected to appear in federal court on Wednesday.
Have a tip we should know? [email protected]