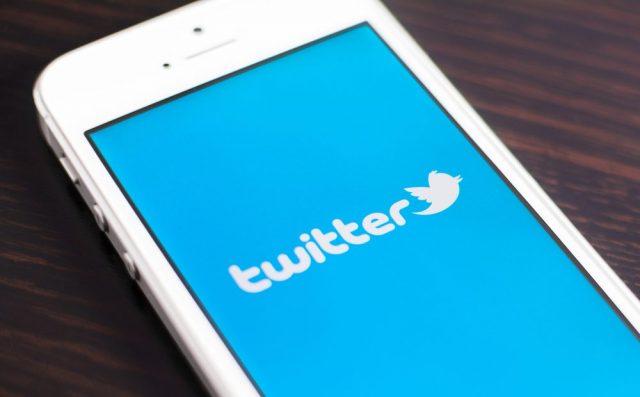 New rules instituted by Twitter today have led to a so-called "purge" of white nationalist and alt-right accounts on the micro-blogging website.
Twitter's new rulebook was announced in November, following heavy criticism after neo-Nazis and others used the platform to organize the violent "Unite the Right" rallies in Charlottesville, Virginia. Those rallies caught national attention after the death of 32-year-old socialist Heather Heyer.
For their part, Twitter has not explicitly cast the account-removal campaign as alt-right specific. Rather, the company framed their concerns largely over accounts which promote violence, hatred and abuse. The section on violence reads:
You may not make specific threats of violence or wish for the serious physical harm, death, or disease of an individual or group of people. This includes, but is not limited to, threatening or promoting terrorism. You also may not affiliate with organizations that — whether by their own statements or activity both on and off the platform — use or promote violence against civilians to further their causes. We will begin enforcing this rule around affiliation with such organizations on December 18, 2017.
Many critics have pointed out that far- and alt-right ideologies like neo-Nazism, white nationalism and white supremacy both implicitly and explicitly call for harm to befall groups of non-whites.
So far, multiple accounts affiliated with racist, revanchist and reactionary tendencies have been suspended.
According to The Hill editor, Will Sommer, white nationalist Jared Taylor and his American Renaissance account have been removed. Jayda Fransen and Paul Golding, the leaders of Britain First–a rightwing nationalist movement in the United Kingdom–were also banned earlier this morning.
Fransen and Golding's group recently lucked into a series of headlines after President Donald Trump retweeted their anti-Islamic propaganda videos–a move that was even criticized by Alex Jones' InfoWars.
Sommer, who writes a newsletter tracking conservative media, noted that other Britain First-associated accounts have also been purged.
Multiple figures associated with the League of the South and the Traditionalist Worker's Party have also been verifiably shut out of the Twitter discourse. The latter group was co-founded by the same neo-Nazi glowingly profiled by the New York Times recently in their "The Nazi Next Door" feature.
White nationalists have responded to the removal of their fellow travelers by simply tweeting "F"–a reference to a funeral in a video game. Later, conservative memes appeared depicting Twitter CEO Jack Dorsey as Josef Stalin.
Various users on the site are now speculating as to which other accounts will be given the boot today.
Law&Crime reached out to Twitter for comment on this story, but no response was forthcoming at the time of publication.
[image via shutterstock.com/In Design]
Follow Colin Kalmbacher on Twitter: @colinkalmbacher
Have a tip we should know? [email protected]