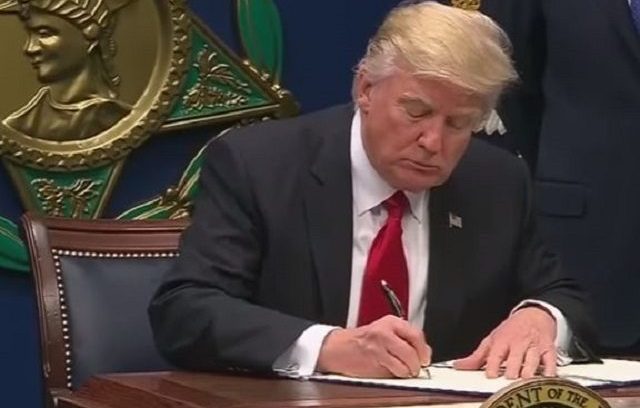 The 9th Circuit's Court of Appeals narrowed the scope of Hawaii judge Derrick Watson's injunction against President Donald Trump's travel ban in a ruling last week, amending his initial order against the ban in March.
The court's three-judge panel reviewed and upheld the existing injunction that prevents the president's 90-day travel ban and 120-day refugee ban from taking effect, but lightened the strictness of Watson's prior ruling. While the bans remain at a halt, the appeals court found that the injunction's measure to prohibit the Trump Administration from examining vetting procedures were too restrictive.  The White House can now conduct "internal review procedures" for both policies given that these processes "do not burden individuals outside of the executive branch of the federal government".
Homeland Security Secretary John Kelly called the ruling a "big win" for the Trump Administration in a CNN interview, but University of Texas law professor and CNN analyst Steve Vladeck took the decision with caution.  "Procedurally, this is a narrow, but significant, victory for the government.  But it may have the opposite effect substantively. The stated purpose of the entry ban was to allow the government to conduct this internal review. If it's now able to conduct that review while the ban itself remains on hold, that may undermine the justification for the ban in the first place."
The Supreme Court could decide to hear the case as early as this week, the Washington Examiner reports.
[Image via Shutterstock]
Have a tip we should know? [email protected]