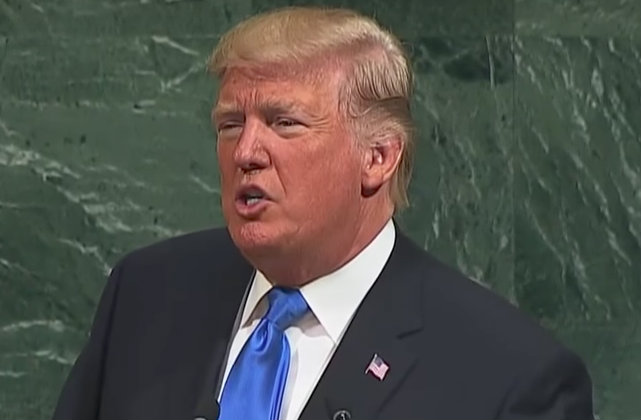 On Monday, it was revealed that Brett Talley didn't disclose his marriage to a top White House lawyer when he was recently nominated for a judicial position by President Donald Trump. A Senate questionnaire asked him about elements that might present potential conflicts of interest, including family members. As it turns out, Talley failed to mention his wife Ann Donaldson. Donaldson isn't just any White House attorney. She happens to be the chief of staff of White House counsel Don McGahn, who is known for helping President Trump choose judicial nominees.
A White House official told The New York Times, who first wrote about the omitted information, that Donaldson didn't play a role in this.
Nonetheless, it's not the only problem Talley has had with his nomination so far. He became the fourth Trump judicial nominee to get the rare "not qualified" score from the American Bar Association. It was a unanimous decision. The group wasn't mean about it, though. In their letter to the Senate Judiciary committee, they simply said he lacked the courtroom experience, but with time, has "great potential" to become a federal judge.
Talley, a Harvard law graduate and Deputy Assistant Attorney General in the Department of Justice, has no trial experience, and has garnered scrutiny for hyper-partisan online activity. The Senate Judiciary committee recently approved him in a party-line vote. If confirmed, he would get a lifetime appointment to the U.S. District Court for the Middle District of Alabama.
Law & Crime reached out to the White House for further comment.
Have a tip we should know? [email protected]