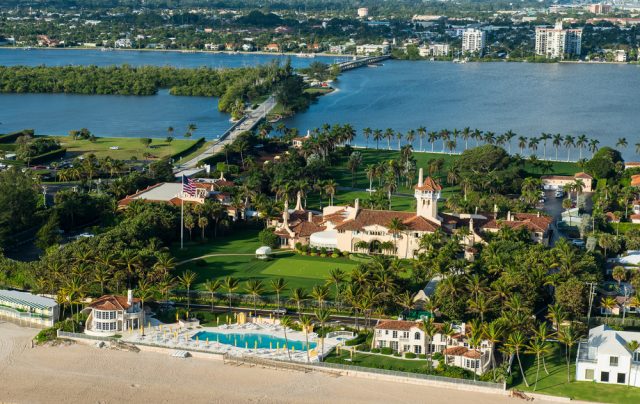 The Florida Department of Business and Professional Regulation, the agency responsible for conducting health code investigationrs, visited President Donald Trump's "Winter White" at Mar-a-Lago in late January and issued a less than glowing report, according to state records.
The Miami-Herald newspaper first examined records from the last inspection at the ritzy  private club, which reportedly took place just days before Japanese Prime Minister Shinzo Abe arrived.   
The club met all inspections, but state inspectors did cite the $200,000 a year club for three "high priority" violations, which means they discovered "violations . . . which could contribute directly to a foodborne illness or injury."
The club was cited for other "high priority" food violations, including failing to have a proper time/temperature control on coolers that contained raw meat and fish that could spoil if not kept at proper temperature. All the raw meat and fish was thrown out and the situation was corrected.
The final "high priority" violation discovered by inspectors was listed as, "Nonexempt fish offered raw or undercooked has not undergone proper parasite destruction. Fish must be fully cooked or discarded."  This violation was also corrected on site.
The remaining violations were not major and, again, the club "Met Inspection Standards" when all was said and done on the final report.
According to the newspaper, Trump's absence may be to blame.  Once he entered politics full-time in 2016, the club was cited 11 times.  In 2015, when Trump was more involved in the day-day operations, his club only received 2 violations.
[image via shuterstock]
Have a tip we should know? [email protected]