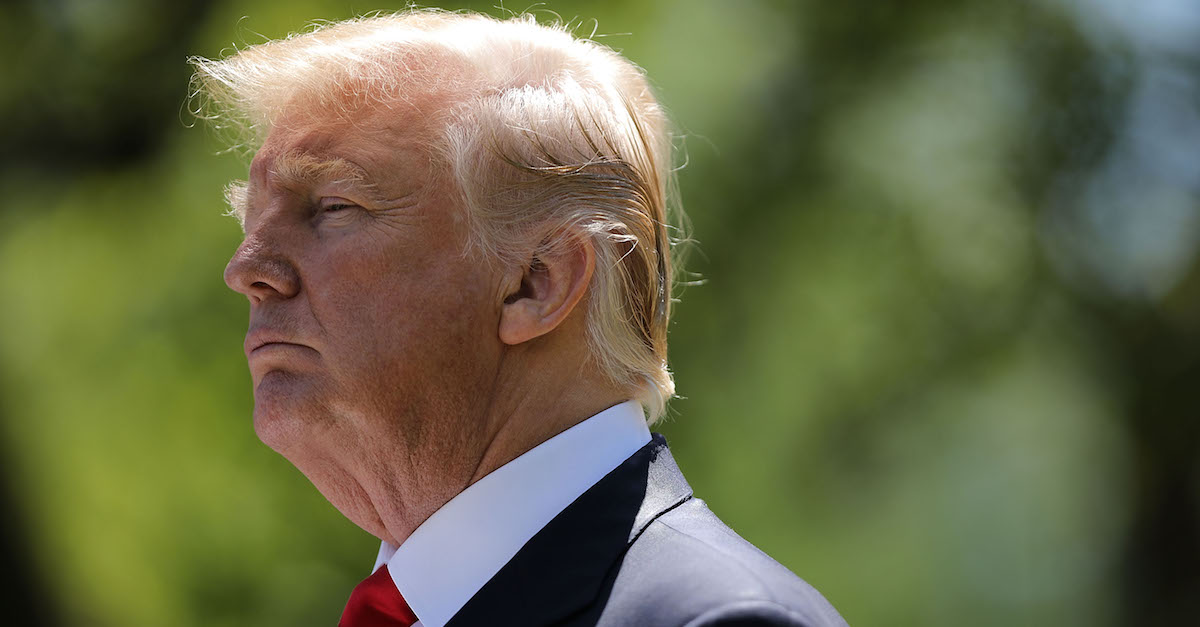 MSNBC anchor Nicole Wallace said Wednesday afternoon that the departure of White House lawyer Ty Cobb, and the arrival of star attorney Emmet Flood could mean that President Donald Trump's strategy for the Robert Mueller probe may shift from tell-all to Trump "more aggressively" exerting executive privilege.
Wallace said on Deadline White House that three sources told her Flood's recruitment to Trump's legal team sends a "clear signal that the team plans to rely much more heavily on a legal strategy long-advocated by current White House counsel Don McGahn to exert executive privilege more aggressively."
Two of the sources, Wallace said, told her that Flood is particularly adept at taking a "hard line" on executive privilege in a way that is "professional and effective." The sources added that Flood is McGahn's "hand-picked successor" to Cobb.
In case you missed it, The New York Times reported Wednesday afternoon that the White House special counsel handling the response to the Russia investigation, Ty Cobb, retired and would be replaced by Flood.
"Emmet Flood will be joining the White House Staff to represent the President and the administration against the Russia witch hunt," White House press secretary Sarah Huckabee Sanders announced Wednesday. "Ty Cobb, a friend of the President, who has done a terrific job, will be retiring at the end of the month."
Interestingly, as far back as Sept. 2017, the New York Times also reported that there was a big disagreement between Cobb and McGahn on strategy, with Cobb leaning towards being as forthcoming as possible and McGahn worrying that such a strategy would "limit any later assertion of executive privilege."
At the heart of the clash is an issue that has challenged multiple presidents during high-stakes Washington investigations: how to handle the demands of investigators without surrendering the institutional prerogatives of the office of the presidency. Similar conflicts during the Watergate and Monica S. Lewinsky scandals resulted in court rulings that limited a president's right to confidentiality.
Considering that Cobb is gone, McGahn remains and Flood is supposedly hand-picked by him, it makes sense to think that Flood would be of like mind.
But Flood's own history indicates this as well. For example, he represented George W. Bush on executive privilege-related issues.
While the executive privilege is not mentioned in the U.S. Constitution, it is "rooted in the presumption that the other branches cannot interfere too heavily in the executive branch," Law&Crime's Aaron Keller said.
As Mueller asks the president more questions pertaining to the Russia probe, Trump may assert executive privilege to say that he will withhold certain information in the president's "broad interest in confidentiality of communications," even if Mueller seeks to subpoena Trump to force him to appear before a grand jury.
In April, President Donald Trump said his team has been transparent with Mueller and has not "that I know of, or for the most part, [used] presidential powers or privilege."
[Image via Chip Somodevilla/Getty Images]
Have a tip we should know? [email protected]