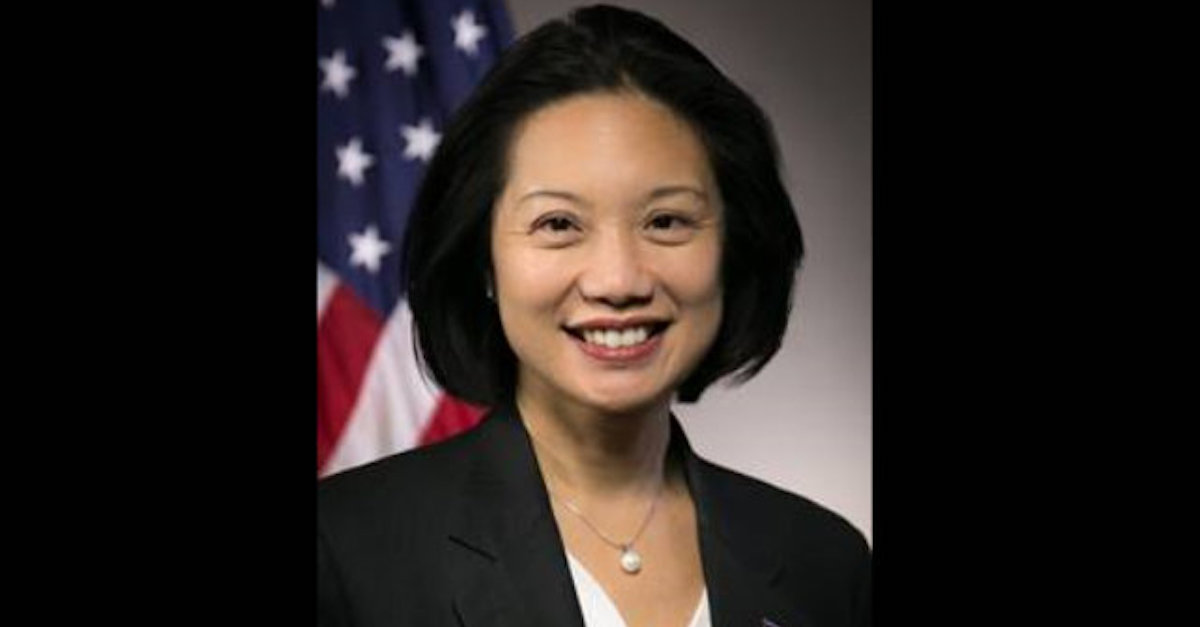 President Donald Trump's choice to fill the third highest position in the U.S. Department of Justice has taken herself out of the running, after some explosive behind-the-scenes drama over her political views, according to an NPR report. Apparently some Republicans are concerned that Jessie Liu isn't conservative enough, particularly when it comes to issues like abortion.
The fireworks were reportedly highlighted by what's been described as a "shouting match" between Attorney General William Barr and Sen. Mike Lee (R-Utah), per NPR's sources. While Barr has praised Liu, Lee is apparently not a fan.
RELATED: Sen. Mike Lee Does Not Deny 'Shouting Match' with William Barr Over Top DOJ Nominee
Attorneys familiar with the situation told the outlet that a main GOP concern regarding Liu is that she may be too pro-choice and would not be in favor of abortion restrictions. Another reported sticking point has been her past involvement with the National Association of Women Lawyers. That organization had opposed the nomination of conservative Supreme Court Justice Samuel Alito. Liu had signed her name to a letter from Yale Law School alumni in support of Alito's confirmation.
Liu will remain in her post as the U.S. Attorney for the District of Columbia. Barr also announced that she will lead the Attorney General's Advisory Committee of United States Attorneys.
"Today, I am pleased to announce that I am appointing Jessie Liu as chairwoman of the Attorney General's Advisory Committee of United States Attorneys (AGAC). Jessie Liu, an outstanding attorney with broad experience, is widely-respected, within the Department," Barr said in a statement.
"She currently leads more than 300 prosecutors at our nation's largest U.S. Attorney's office. Jessie will be an integral part of our leadership at the Department. We will all benefit from her universally-regarded expertise and dedication to public service," he added.
[Image via U.S. Department of Justice]
Have a tip we should know? [email protected]