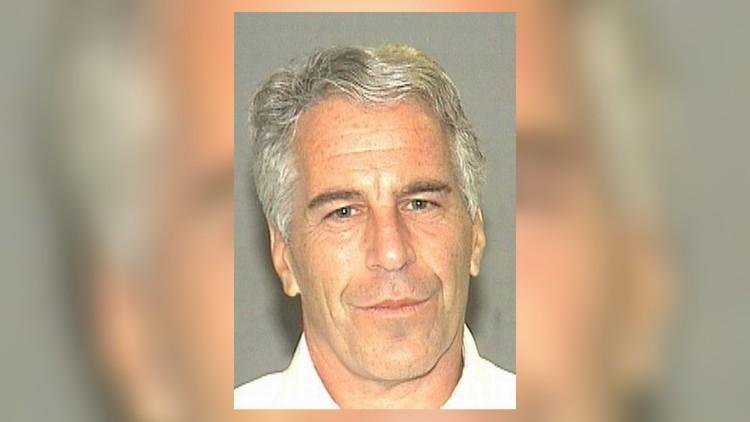 New details of President Donald Trump's past relationship with a wealthy convicted sex offender, Jeffrey Epstein, could emerge next week in civil trial in West Palm Beach, Florida.
Epstein, who pleaded guilty to solicitation of prostitution and procurement of minors, had sued the lawyer for several of the victims, Bradley J. Edwards, claiming the lawyer was acting as part of a financial scheme. Epstein later dropped the case, and Edwards is now countersuing Epstein for alleged malicious prosecution and defamation.
As part of his defense that he acted appropriately in seeking pre-trial testimony from Trump and other Epstein associates,  Edwards' lawyers had initially put then-private citizen Trump's on the trial witness list. Once he was elected, Edwards' lawyers conceded it was unlikely they could get a sitting President on the stand.
"His testimony is not directly relevant to the issues at trial," said Jack Scarola, Edwards' lawyer. "But his name may well come up," he told Law&Crime.
Edwards also had initially sought the pre-trial testimony of another of Epstein's powerful friends, former President Bill Clinton.  There is no allegation that either Trump or Clinton was involved with the underage girls, but the court filings in the civil case describe extensive relationships between Epstein and both men during the time Epstein was accused of the repeated sexual assaults.
The issue at trial, said Scarola, will be whether the girls' lawyer "was justified in seeking the testimony" of Trump, Clinton and  other prominent people who socialized with Epstein.
According to the documents, Epstein's brother testified that "Trump flew on Jeffrey Epstein's plane with him" , the same plane that one of the victims alleged " was used to have sex with underage girls." The documents also claim that "message pads confiscated from Epstein's home indicated that Trump called Epstein's West Palm Beach mansion on several occasions during the time most relevant" to the complaints of the young woman who were Edwards' clients.
Trump is alleged to have said ub 2005, according to the court documents, "I've known Jeff for fifteen years. Terrific guy.  He's a lot of fun to be with. It is even said that he likes beautiful women as much as I do, and many of them are on the younger side. No doubt about it–Jeffrey enjoys his social life." ( Trump's quote actually first appeared in a New York Magazine article in 2002).
But according to the court filings, "Trump allegedly banned Epstein from his Mar-a-Lago Club in Palm Beach because Epstein sexually assaulted an underage girl at the club."
A request for comment from the White House Press Office on Thursday has not been answered.
The court filings also seek to justify Edwards' effort to take the deposition of former President Clinton, claiming Clinton traveled on Epstein's private jet "on numerous occasions between 2002 and 2005" often in the company of "employees and/or co-conspirators of Epstein's that were closely connected to Epstein's child exploitation and sexual abuse."
Clinton suddenly stopped flying with Epstein, the filings allege, "raising the suspicion that the friendship abruptly ended, perhaps because of events related to Epstein's sexual abuse of children."
There was no immediate comment from a lawyer for the former President.
Epstein is not expected to testify or even show up for the trial which is scheduled to begin with jury selection next Tuesday.
"All we will have are the videos of depositions in which Epstein mostly takes the Fifth Amendment," said Edwards' lawyer Scarola, a partner in the firm of Searcy, Denney, Scarola, Barnhart & Shipley, in West Palm Beach.
The trial comes as new attention has been focused on the case following a hard-hitting investigative report by the Miami Herald, detailing how Epstein made a deal with federal prosecutors that killed an ongoing FBI investigation and permitted him to plead guilty to a reduced state charge.
As a result, he served only 18 months in a county jail in Palm Beach county, and was able to leave the jail for most of the day to work in his nearby office.
The prosecutor who arranged the deal, according to the Miami Herald, was former US Attorney Alexander Acosta. He now serves in President Trump's cabinet as Secretary of Labor.
Editor's Note: This story has been updated to reflect the current status of the 10-year legal battle between Epstein and Edwards. Epstein dropped his original lawsuit, and now Edwards is countersuing.
Have a tip we should know? [email protected]